Since sometime in spring this year I announced the new project, KLM A330 it was already know that KLM would start to phase out some Airbusses. What I however didn't knew, some dates would change and it would be much faster then thought!
A few weeks ago I made a flight on PH-AOH before she was going to leave KLM. It was a just in time flight because AOH was out of the active fleet within 2 weeks after my flight! Now the exit list of PH-AOL and PH-AOI also changed ! I heard that PH-AOL was going to leave the fleet on 1 December. The day I heard this news was 10 days before 1 December! Jeez that's short! I packed a bag in case AOL was scheduled on a cheap destination, or a destination to burn some airmiles. On Sunday 22 November AOL was supposed to go to Calgary and I was set to go as well! My strategy same as on AOH, drive to Amsterdam Airport Schiphol, wait untill 2 hours before departure, book the flight, and go! When I woke up this Sunday AOL's schedule changed to San Francisco. I really couldnt make Schiphol in 2 hours (it was 8 AM!). Calgary's departure time is 1 PM! After this PH-AOL didn't got planned anymore. Then the Wednesdays and Thursdays she showed up in some schedules again. Both days to Havana, Cuba. I made some arrangements in the office and was cleared to go to Havana. I woke up this Wednesday at 4 AM, PH-AOL still for La Habana. But I checked Fridays schedule. She was planned for Vancouver that Friday. That gave me some confidence she'd probably still fly the weekend as well. I decided to skip Havana, as it was pretty expensive and decided to wait till Thursdays! I took some more sleep. When I woke up again on 7 AM I checked the schedule once more and AOL was unplanned from the Cuba flight, same for the next day! Thank God I didnt start driving towards Amsterdam! PH-AOL's schedule changed to Atlanta on Thursday, Washington on Friday and Entebbe/Kigali on Saturday.
The next morning the same thing. Wake up early, but this time I drove towards Amsterdam. Atlanta was more affordable with airmiles. I arrived early in Amsterdam and had to wait one hour untill it was 2 hours before departure. PH-AOL was still scheduled. Normally a plane is at the gate more or less 2 hours prior to departure, because of the unloading/loading of cargo, catering etc. I booked the flight! Some airmiles gone and airporttax which has to be paid. I walked towards my gate. There she was…. 😀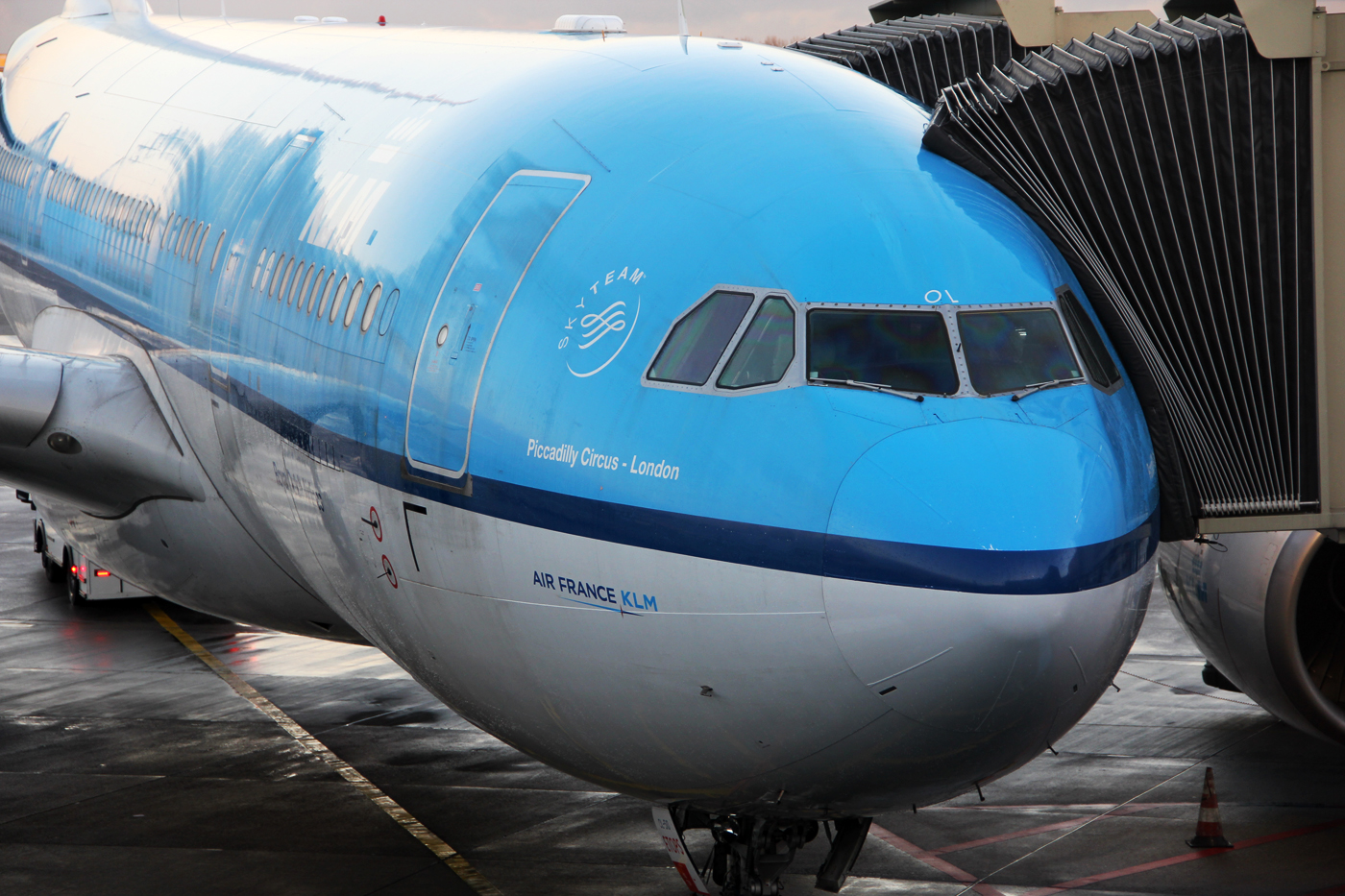 PH-AOL on my gate, ready for departure to Atlanta some time later that morning 🙂 On 28 November, really close ot 1 December it was my first and final flight on PH-AOL! The project A330 can live on for now!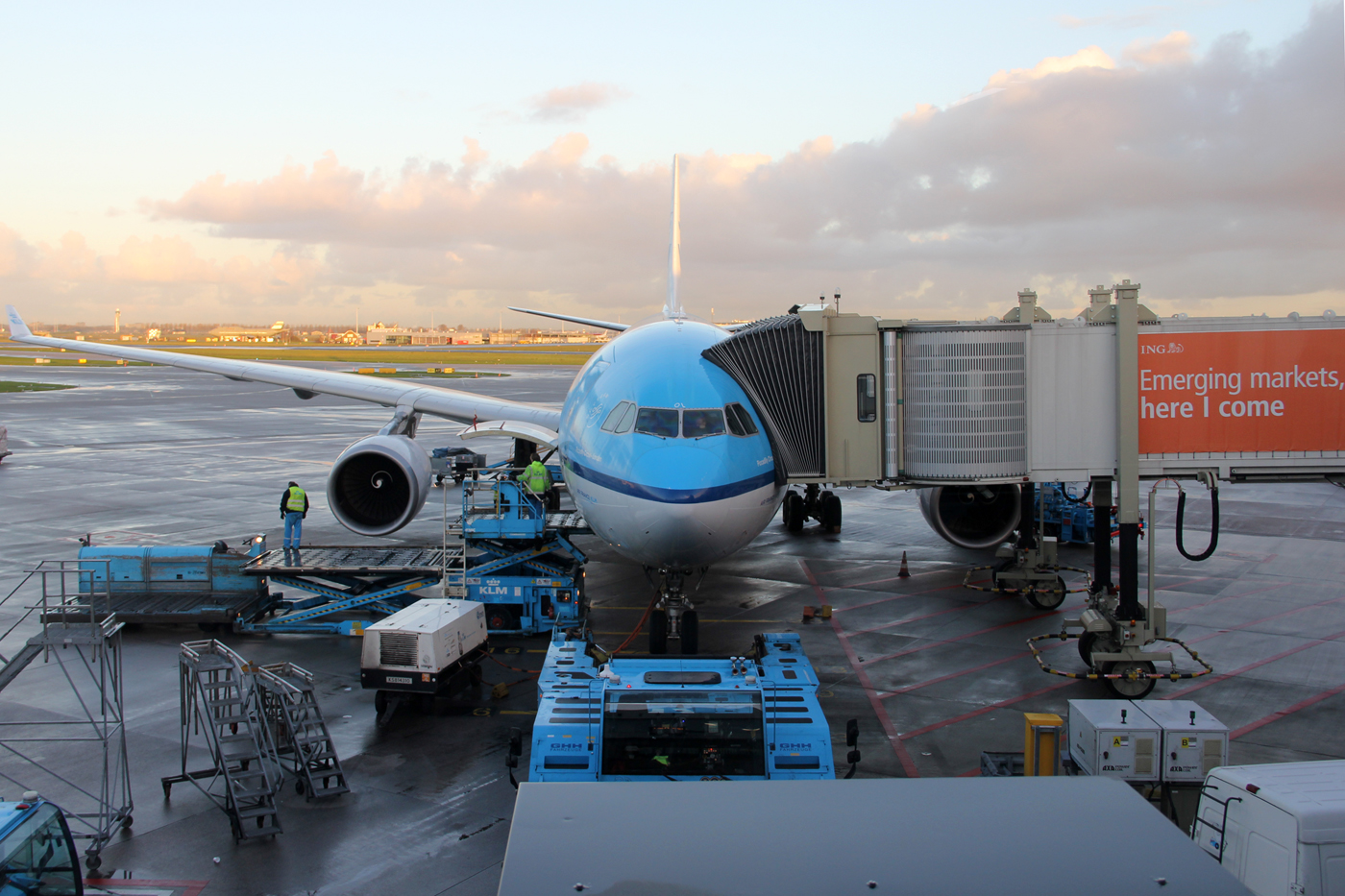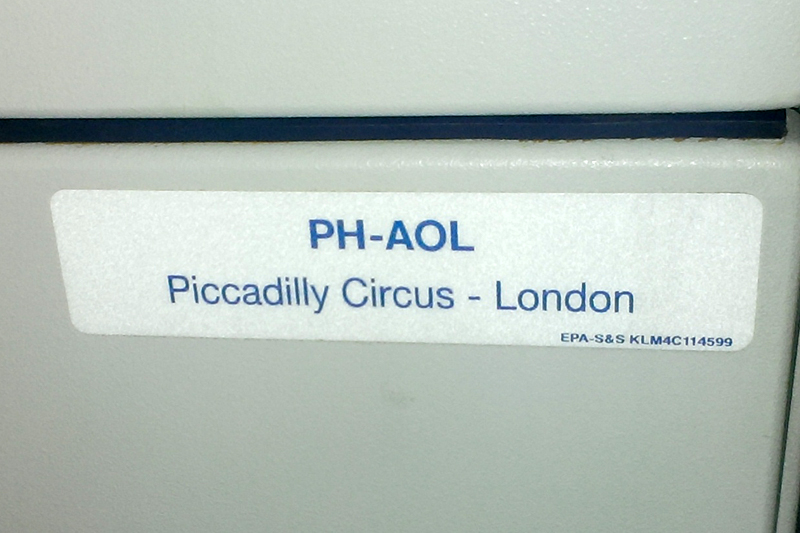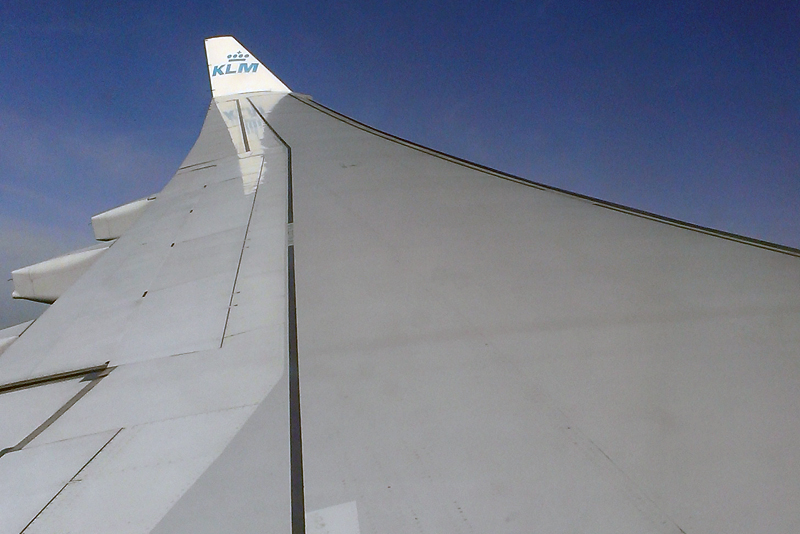 Cockpitvisit after the flight to Atlanta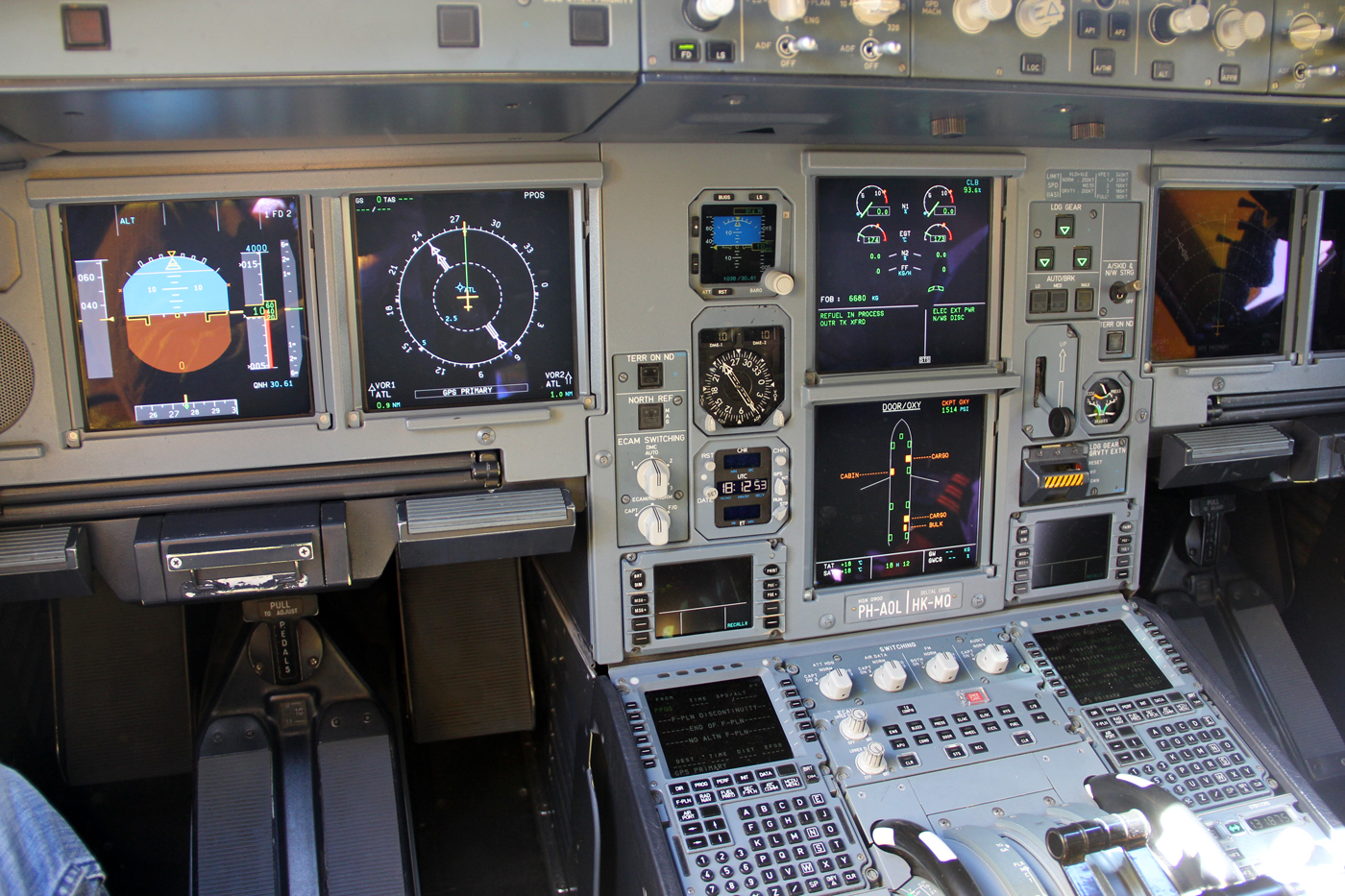 After passing immigration I decided to enjoy the really awesome weather!! Clear blue skies and a temperature around 20 degrees Celsius. Some aircraft photography or 'planespotting' at Atlanta's airport.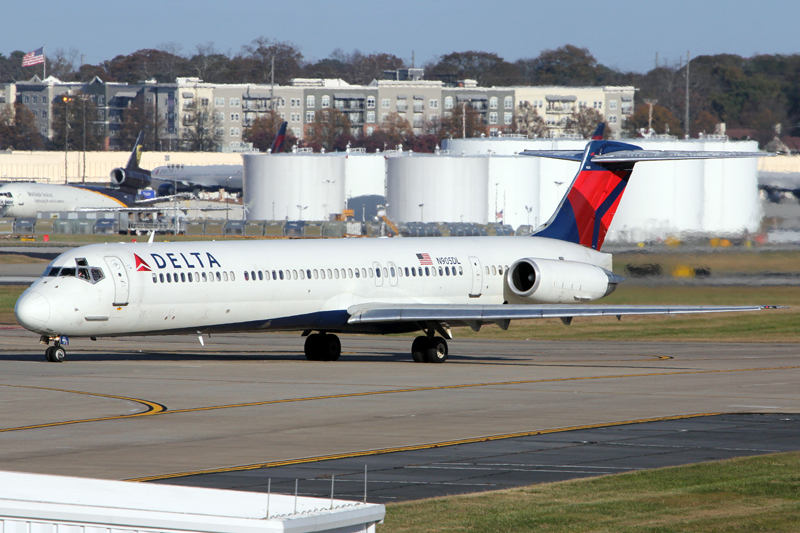 PH-AOL departing ATL back home to AMS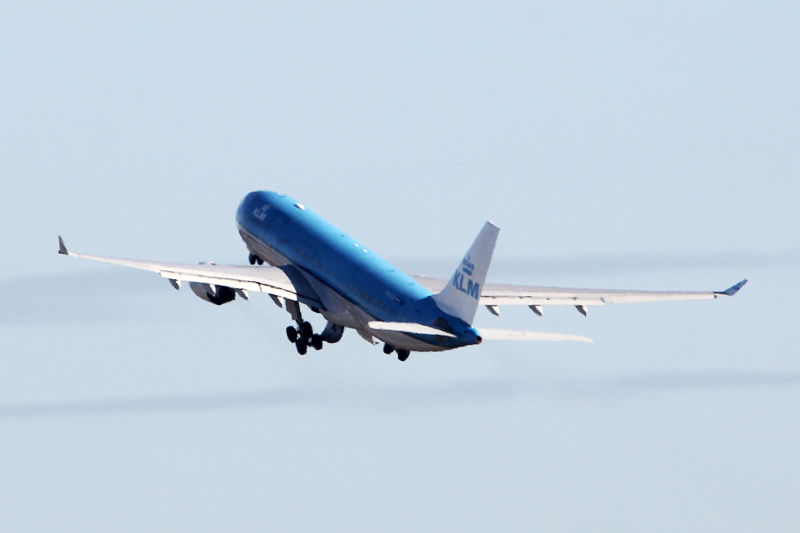 The next morning at sunrise from my hotel room some more photography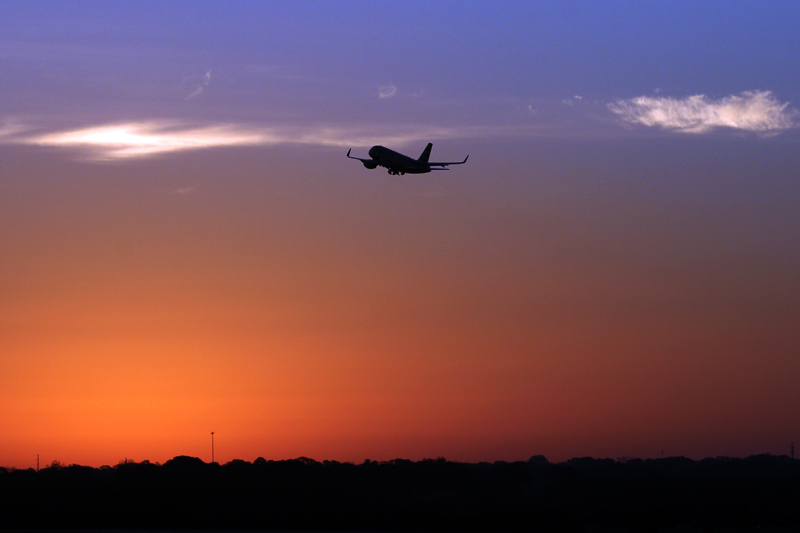 A room with a view, a balcony even, really nice weather being outside 🙂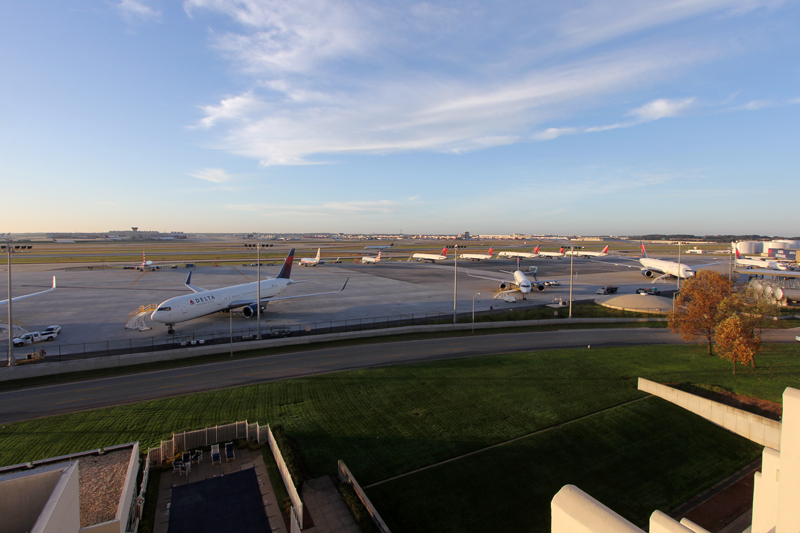 My returnflight was today, it was on PH-AKB, a A330-300. This would be my 3th A333 out of 5! Bloody awesome!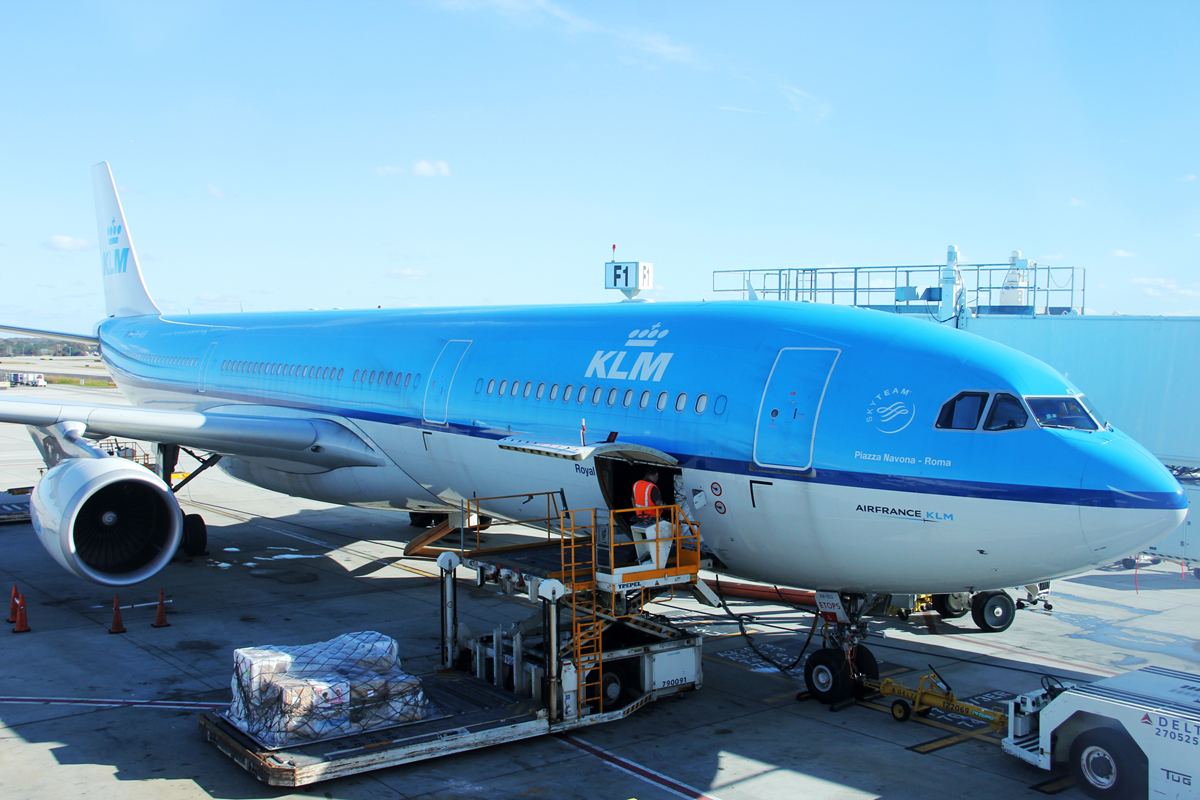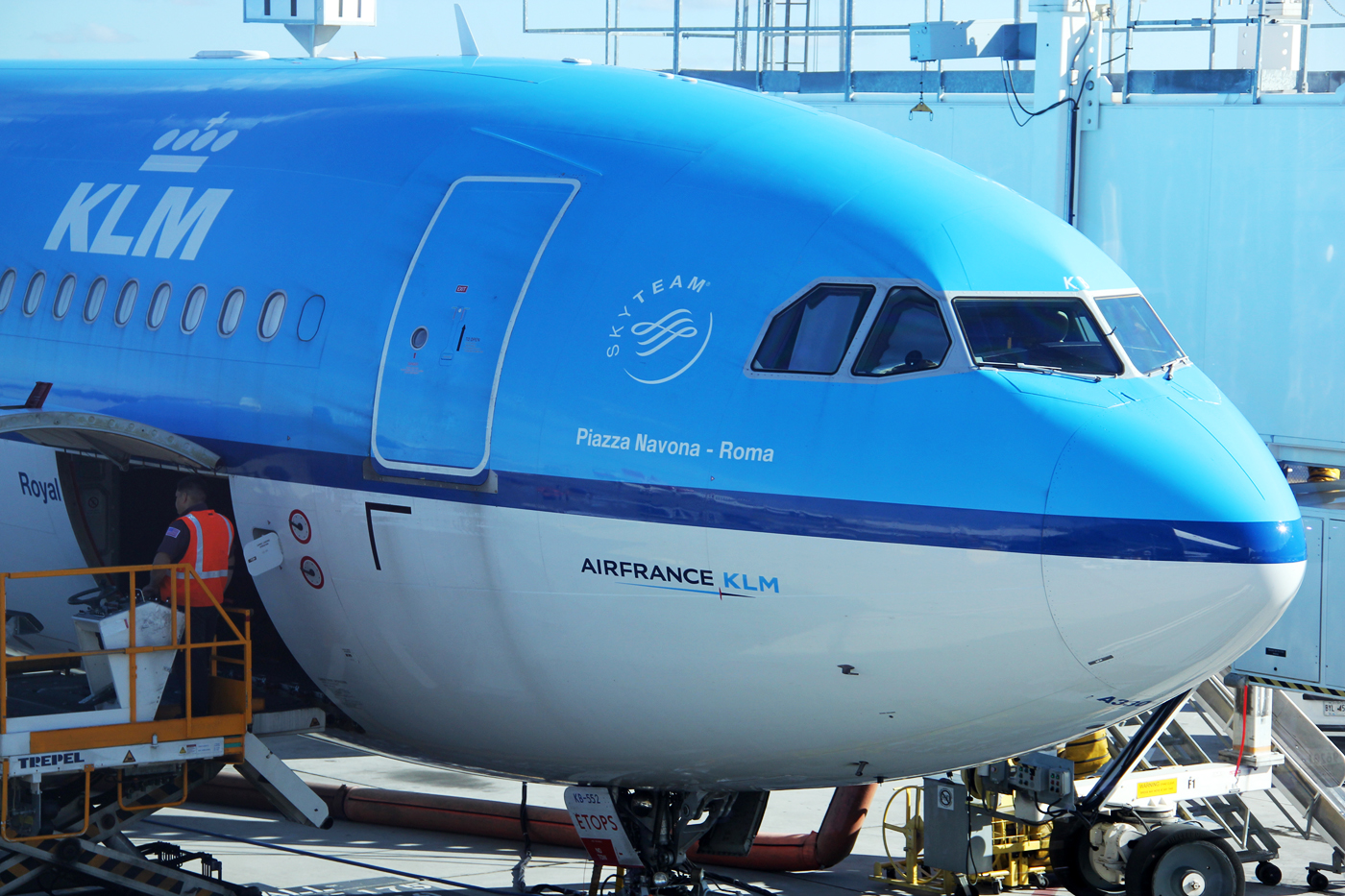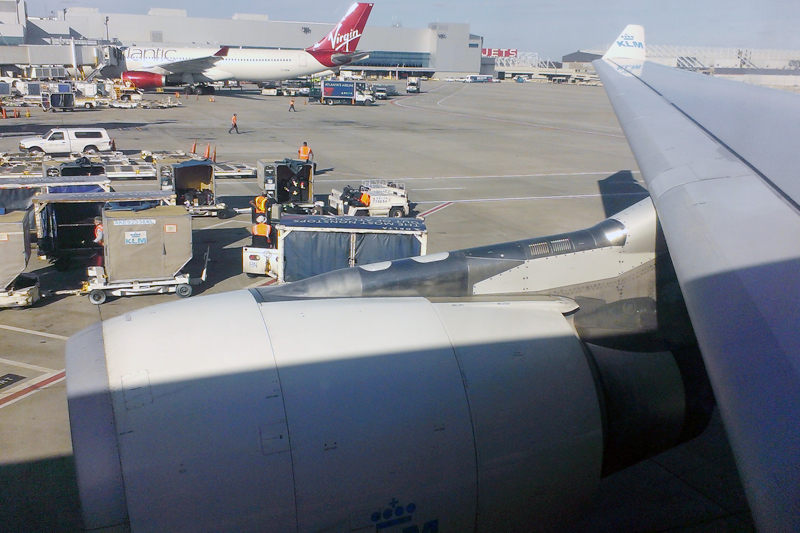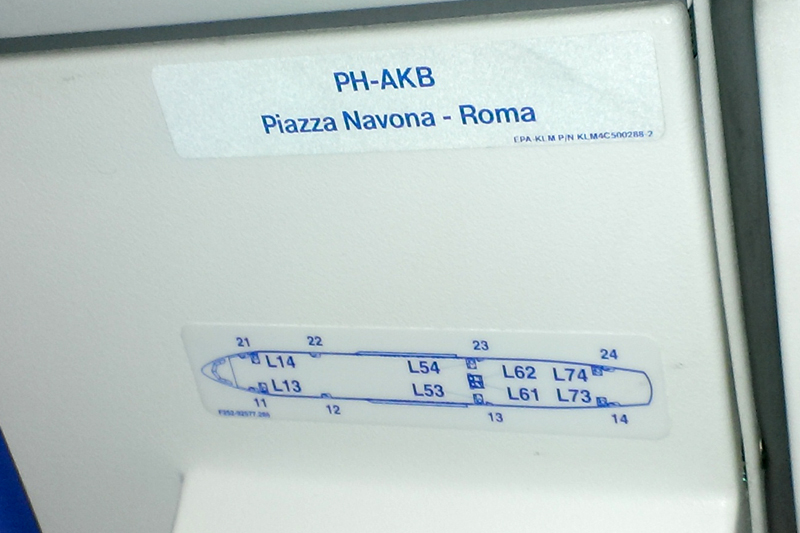 A new delft blue KLM house given by the very kind crew! Thank you all so much!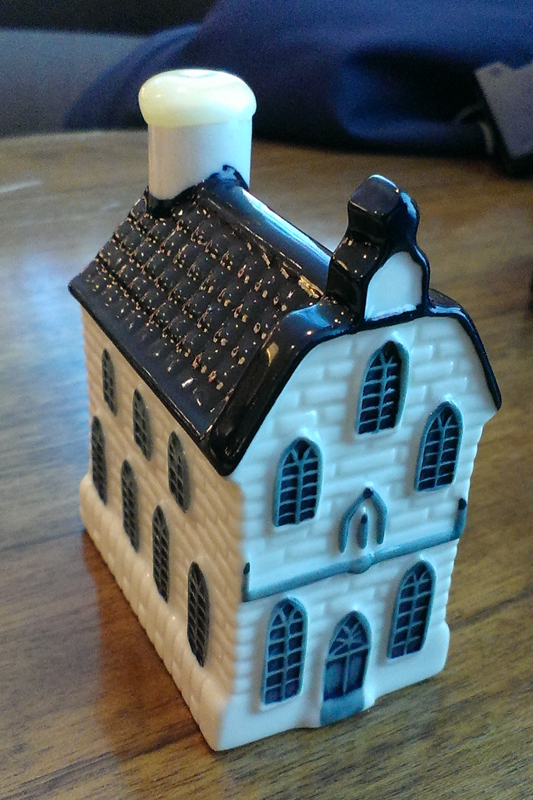 The returnflight to Amsterdam I wasn't tired at all. I hardly got any sleep! I probably was to excited, not really sure why actually. Shortly before leaving Atlanta I checked the schedule of PH-AOI, the only A330-200 I still needed to fly before January to keep my KLM A330 project running. PH-AOI flew to Luanda, Angela on Friday night. The Luanda flight has a long stop in Luanda and this one would return on Sunday morning in Amsterdam. PH-AOI was scheduled on Sunday to go to San Francisco. It came up in my mind to continue to San Francisco from Amsterdam right away on Saturday. However this would be a huge risk! The schedule for Sunday is still subject to changes because of technical issues. If I would decide to fly out again this would be Russian roulette! I'd better choose to fly AOI like the way I flew AOL and AOH, book the flight 2 hours before departure! But time is running out, and I cant get free from the office every time I like to fly. Besides this, in a few weeks there is school holidays around Christmas, so flights are all fully booked and spare seats are really really expensive! No it has to happen as soon as possible!
After landing at 5.20 AM in the morning in Amsterdam that PH-AOI still kept spinning in my mind. I passed Dutch immigration and went to the KLM ticket office in the departures terminal. There where no airmile tickets available so I had to pay. The fare for the outbound flight 5 hours later and a return flight 26 hours after landing in SFO wasn't that bad actually! Let's wait first. I checked all the KLM A330 schedules. In case PH-AOI would get unplanned from this flight there was a change of 3 other not flown A330s for me, including AOI this would be a chance of 4 new ones to fly. Then there was the chance of 5 double to be flown frames… Oh man! I just started to like the idea of going SFO ! A voice in my head said: "Do it, go go go!" And suddenly it happened, the creditcard details where added, the securitycode, the button BOOK was pressed and suddenly the screen said: BOOKING CONFIRMED showing a booking ID. And so it happened! I passed Dutch immigration again right away and waited in the KLM Crown Lounge untill boarding time! I was really really tired but when I boarded the aircraft, I got adrenaline and felt so much awake! This flight was another A330-300 again. PH-AKF was the frame! My 4th out of 5 to fly A330-300s! Oh dude! This is heavy!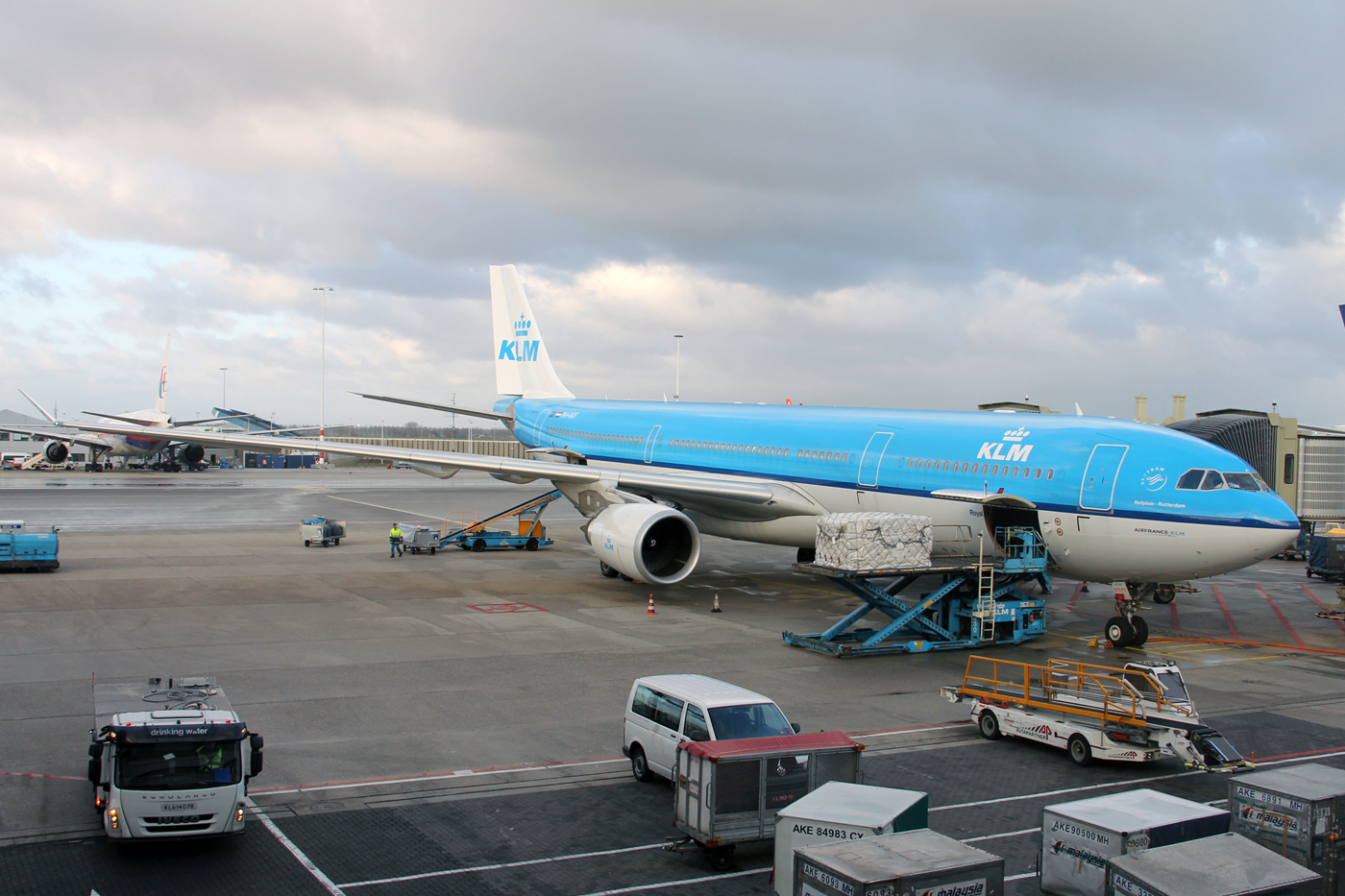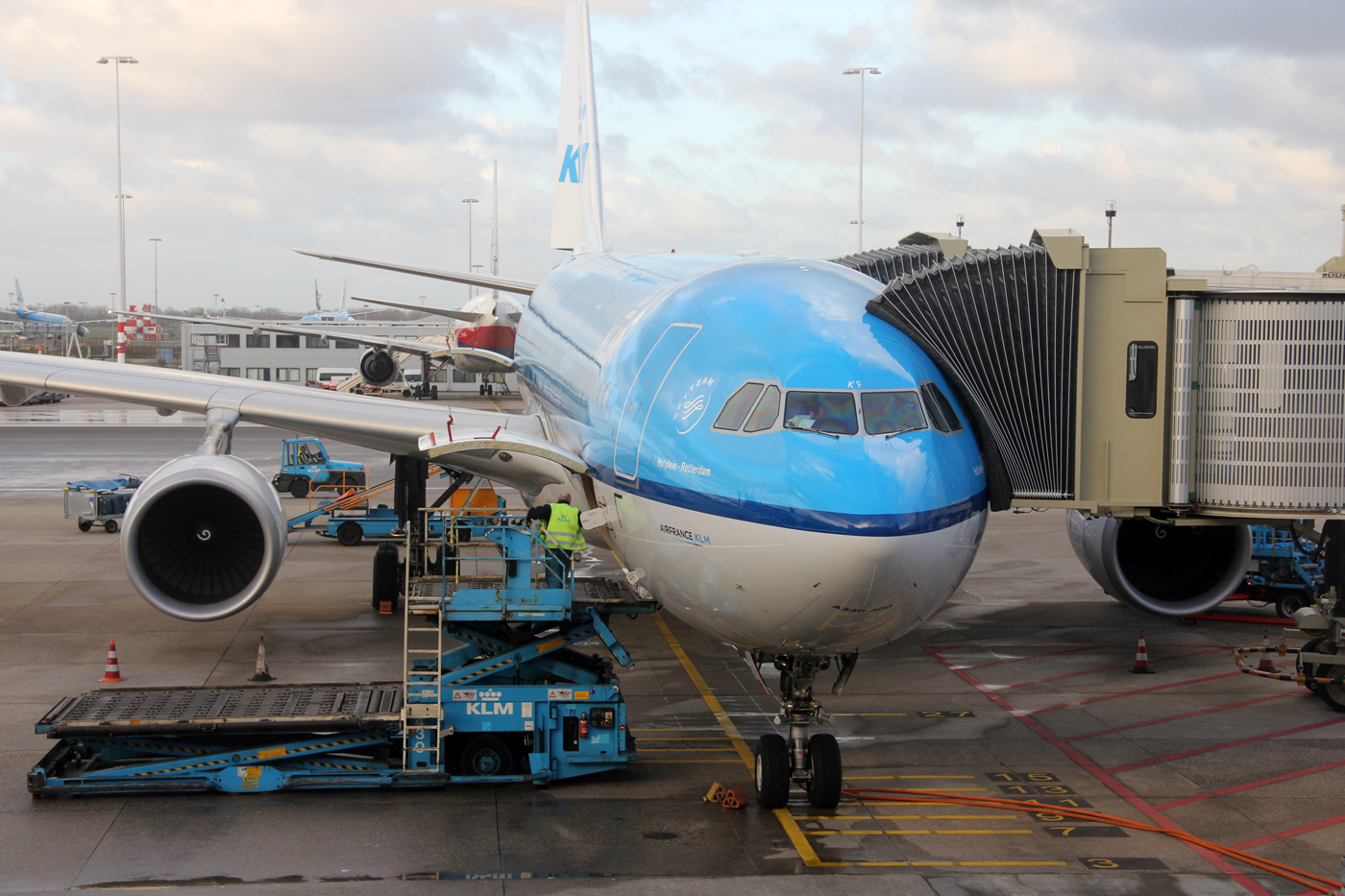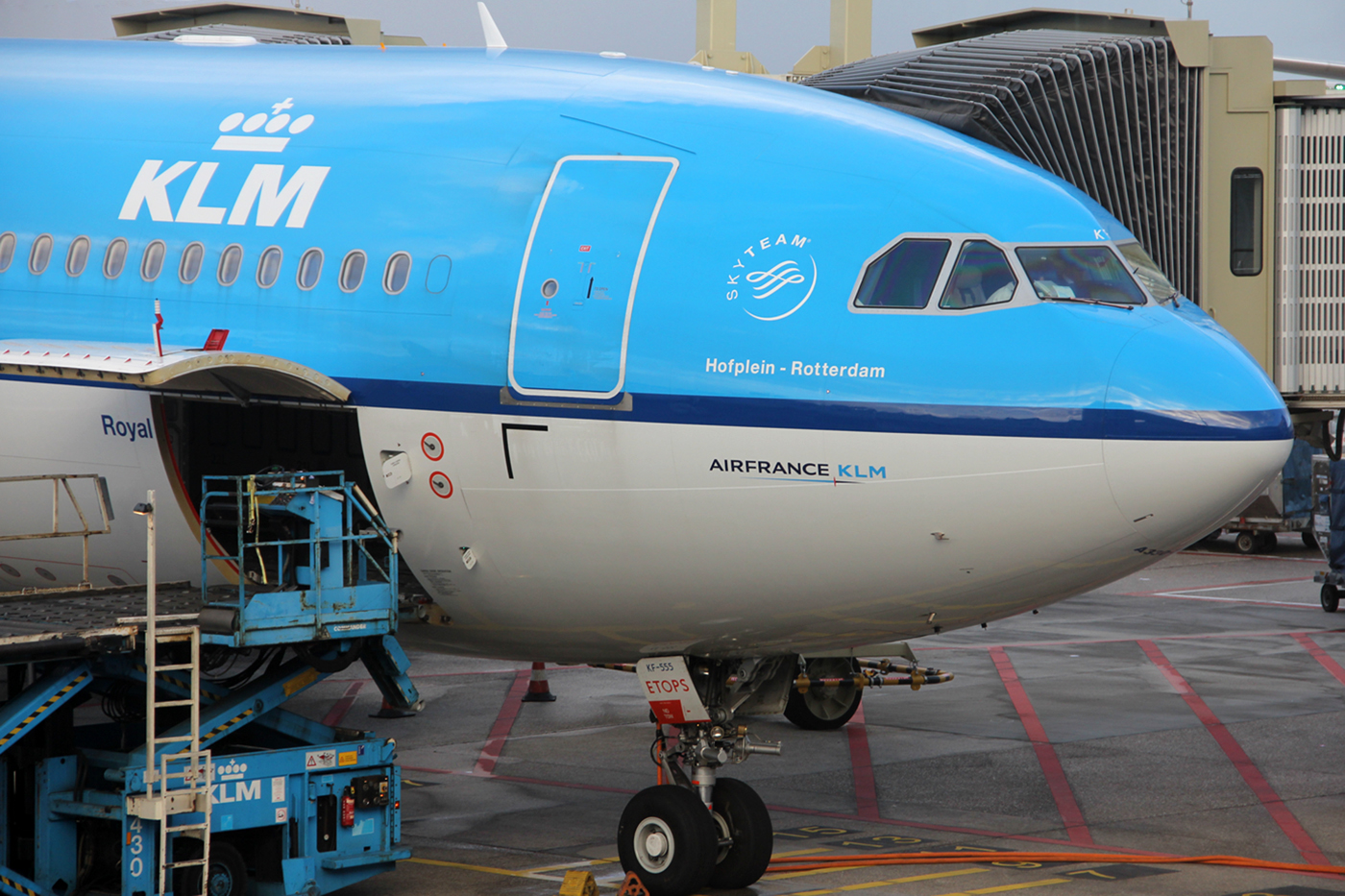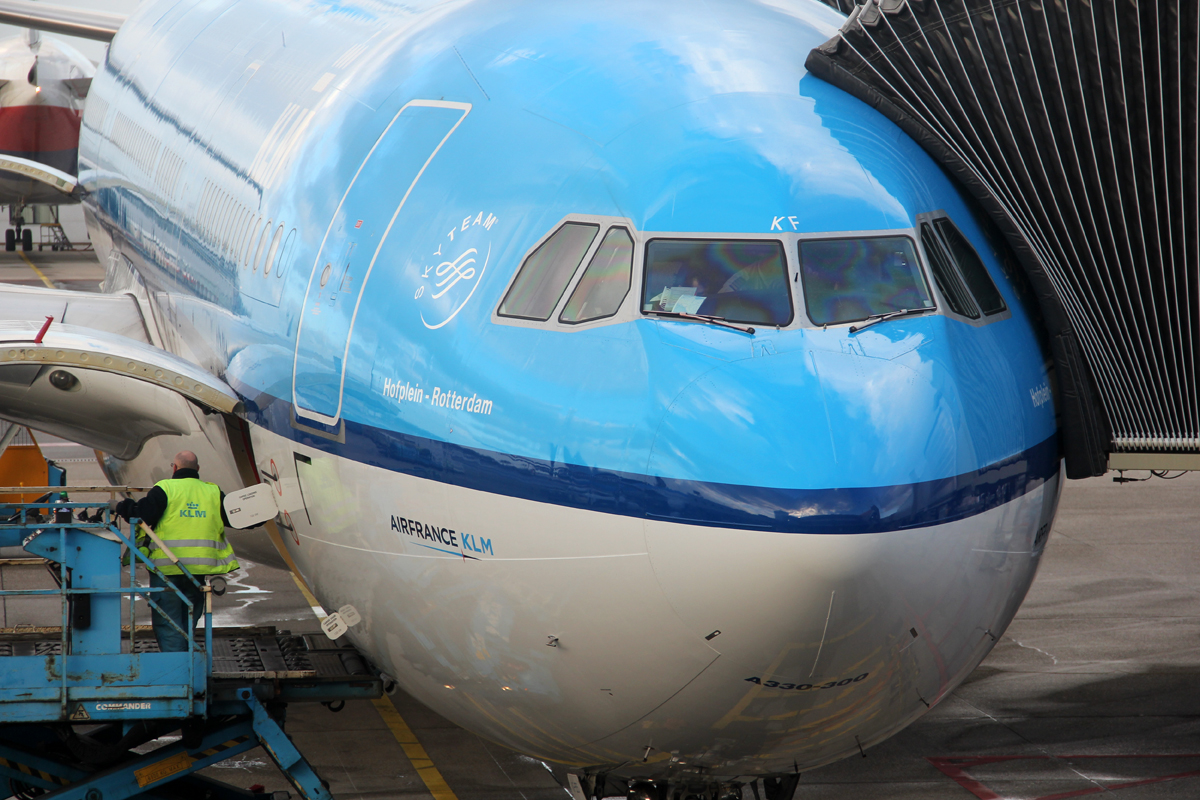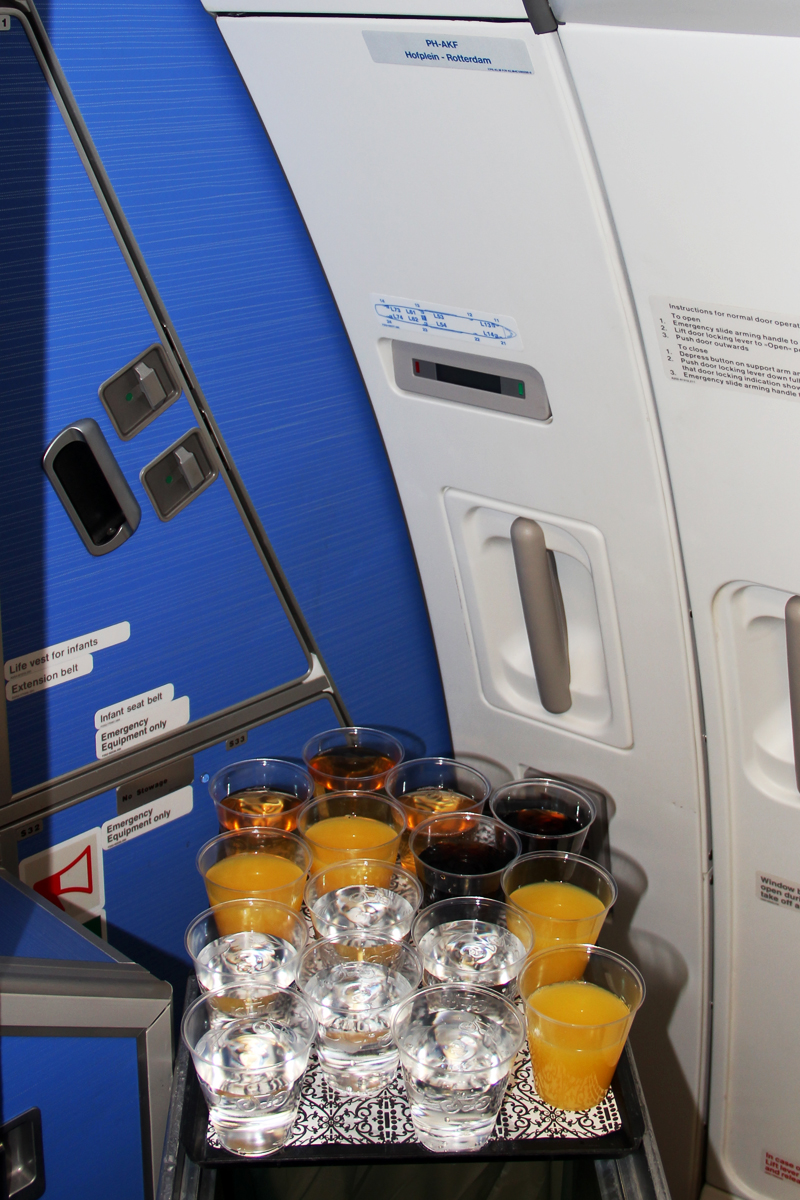 During winterseaon flying the northern part of the Atlantic you fly in parts where the sun doesnt rise, this results in constant sunrise or sunset shots.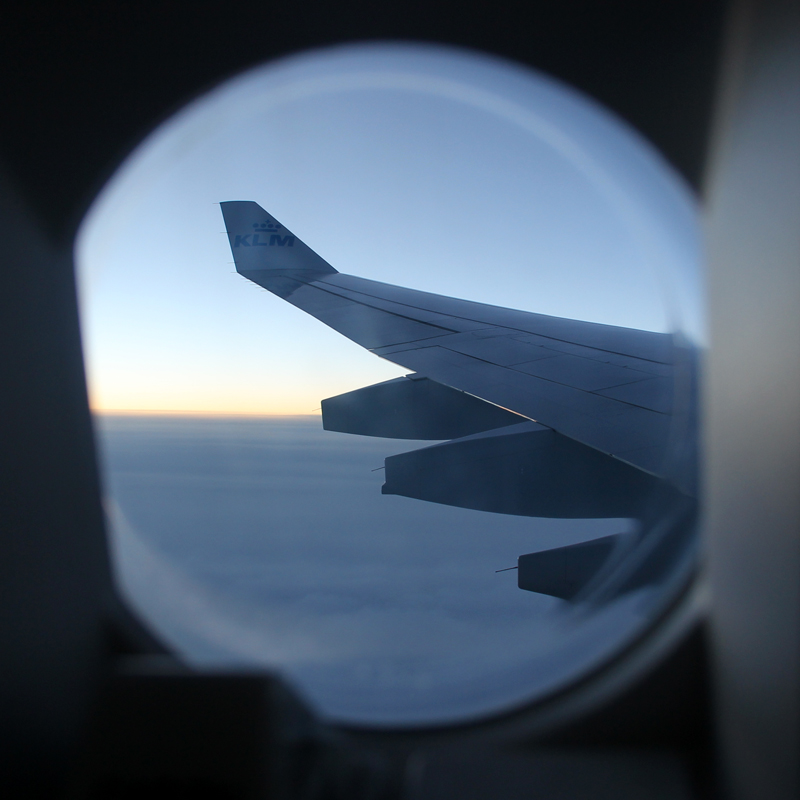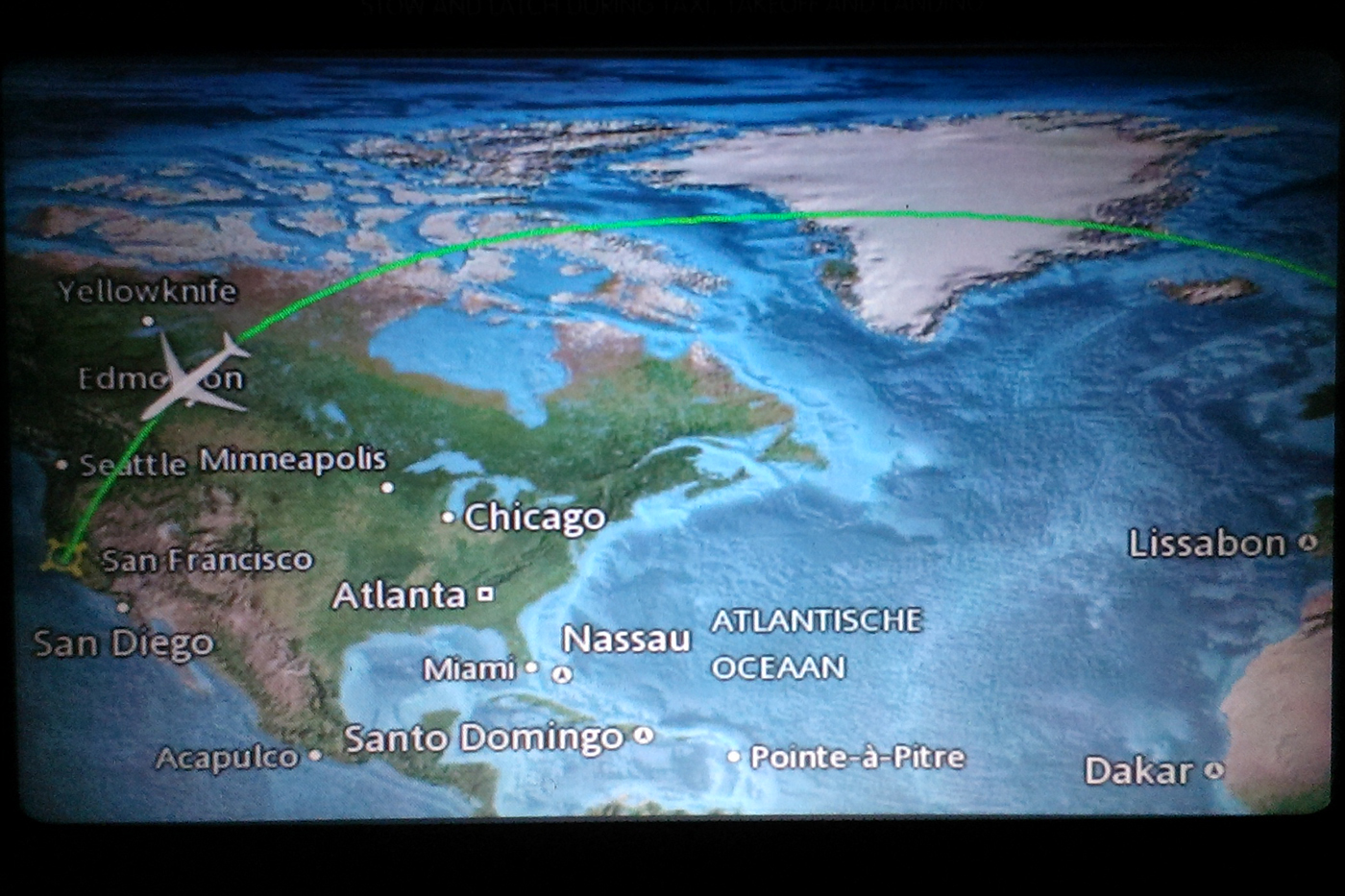 For the second time in 3 days I enjoyed the same meal. It tastes pretty good. But I do miss the red cabbage!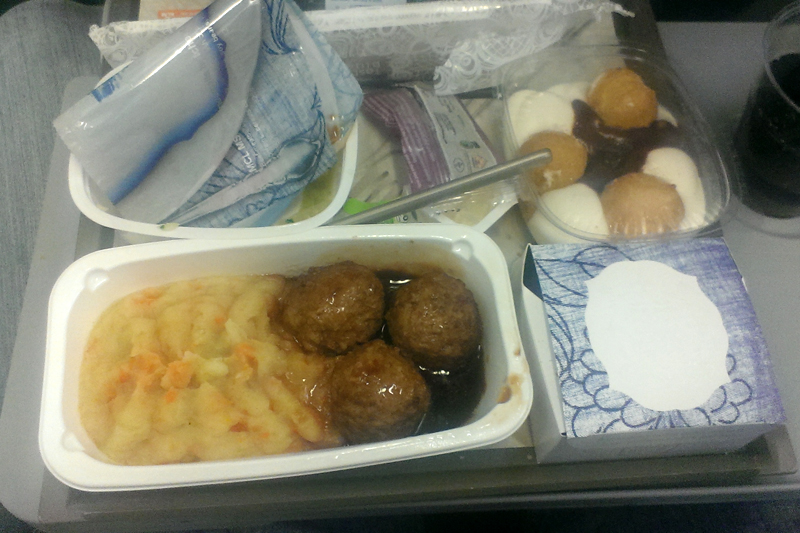 In San Francisco the weather was awesome! I was really happy flying here as the weather in Amsterdam was stormy! Blue clear skies in SFO and almost no wind, it was the best man can wish for!  😎
Here PH-AKF departing SFO's runway 01R back to Amsterdam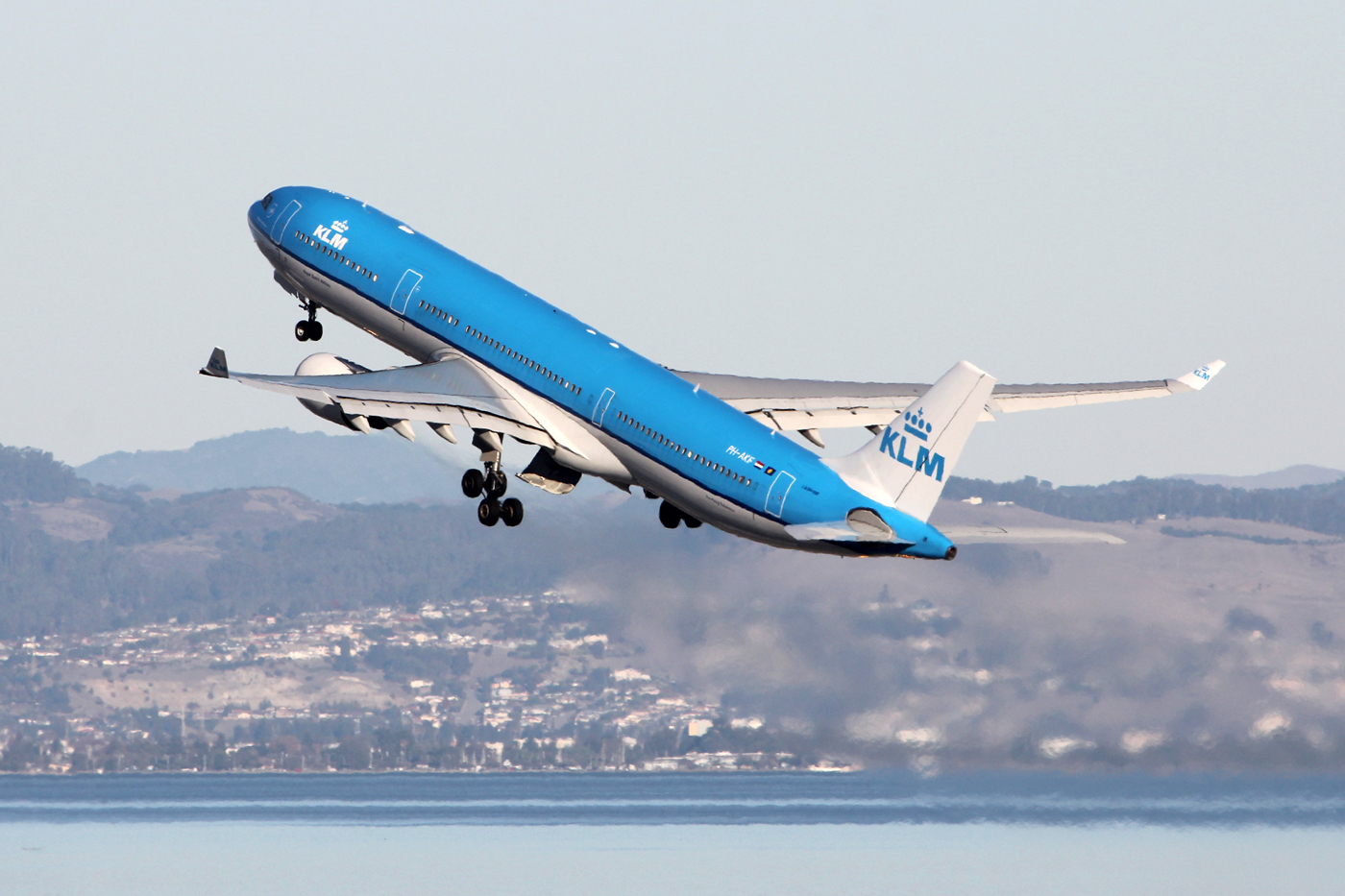 Some spotting in SFO as well. Here is Air France departing SFO's runway 28L back to Paris De Gaulle

The sunrise on Sunday morning, day 4 of my Airbus A330 trip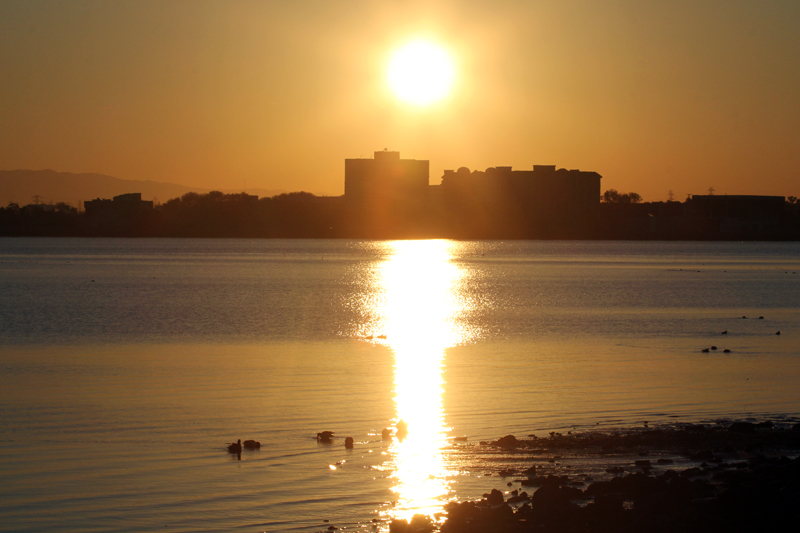 Now the story continues. I didnt check the schedule of my returnflight. I didn't want to know KLM's registration which was enroute to SFO at this moment! I decided not to check it anymore to build up excitement in case PH-AOI would show up. In case there was another machine enroute it would probably kill my good mood instantly. I didn't like having my day ruined because of that, at least not yet! It's always so lovely in SFO and I wanted to keep it that way for the moment! In case AOI wouldn't show up I had to fly again this year, thats not a problem, but as said before, I'm running out of time… And money!
KLM was a supposed to come 25 minues early today at 12.20 PM. At noon I got so nervous! I could hardly cope with my nerves anymore! I checked flightrader, KLM was flying next to the Goldengate Bridge. I didn't press details so I wouldn't see the registration number of the plane. I kept waiting to see her fly towards me. Normally KLM will fly right over the airport, passing the airport and close to San Jose she will turn back for her final approach and landing.
Suddenly …. YEAH! This must be her! Oh dear! This moment is truly happening, now!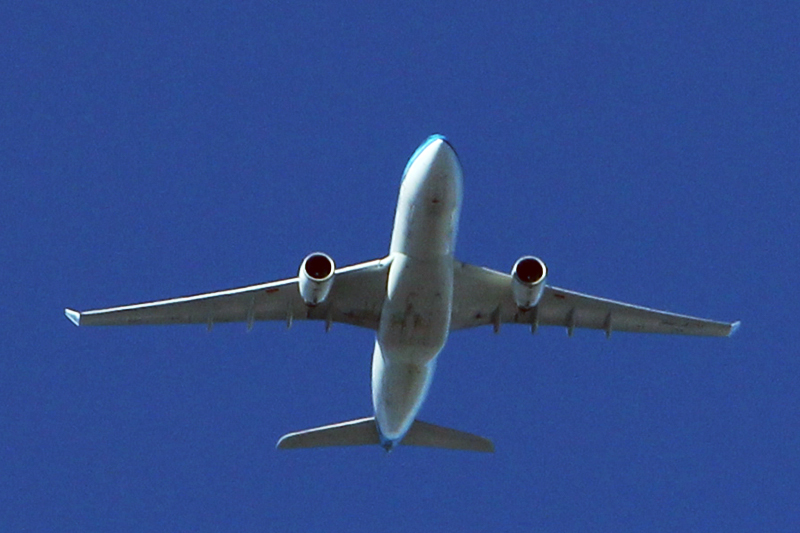 Can I already read the number underneath the left wing? It looks like AOA, or AOE, no it's AOF, wait… no!… Or AOK, but certainly not AOI… NOOOOO WAY!!! 🙁 😯  I felt really mixed up, after an almost nervous breakdown a feeling of relief and dissapointment came, but still a little but unsure. She came close and closer… untill she was almost right above me… AOI or AOL!! Wow! And then straight above me…
PH-AOI

😆 Oh YEAH!!!! I was so excited! I started to jump, shout and run out of excitement! Local people passing by started to say: "Someone heard some really good news!" I replied: "Yeah! Really really great news!

" And they said "Congratulations!" Haha 😀 Now I knew it was a really great disciscion to not know the frame coming! This is really living and being 'In the moment"! I played Russian roulette, and this time I won 🙂
AOI landing in San Francisco
What looks better, the blue sky on this one (edited) or the grey on the next one (unedited)…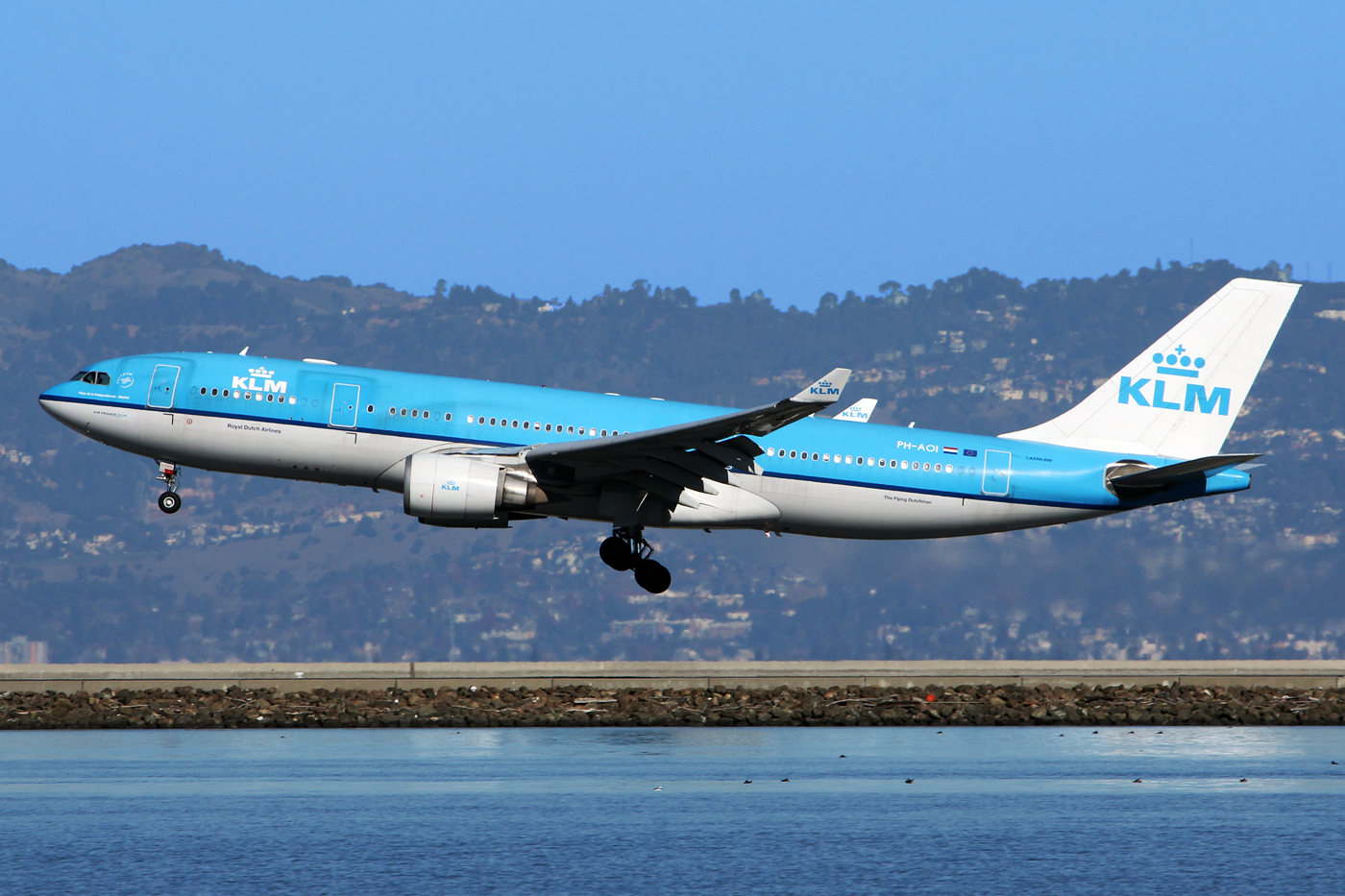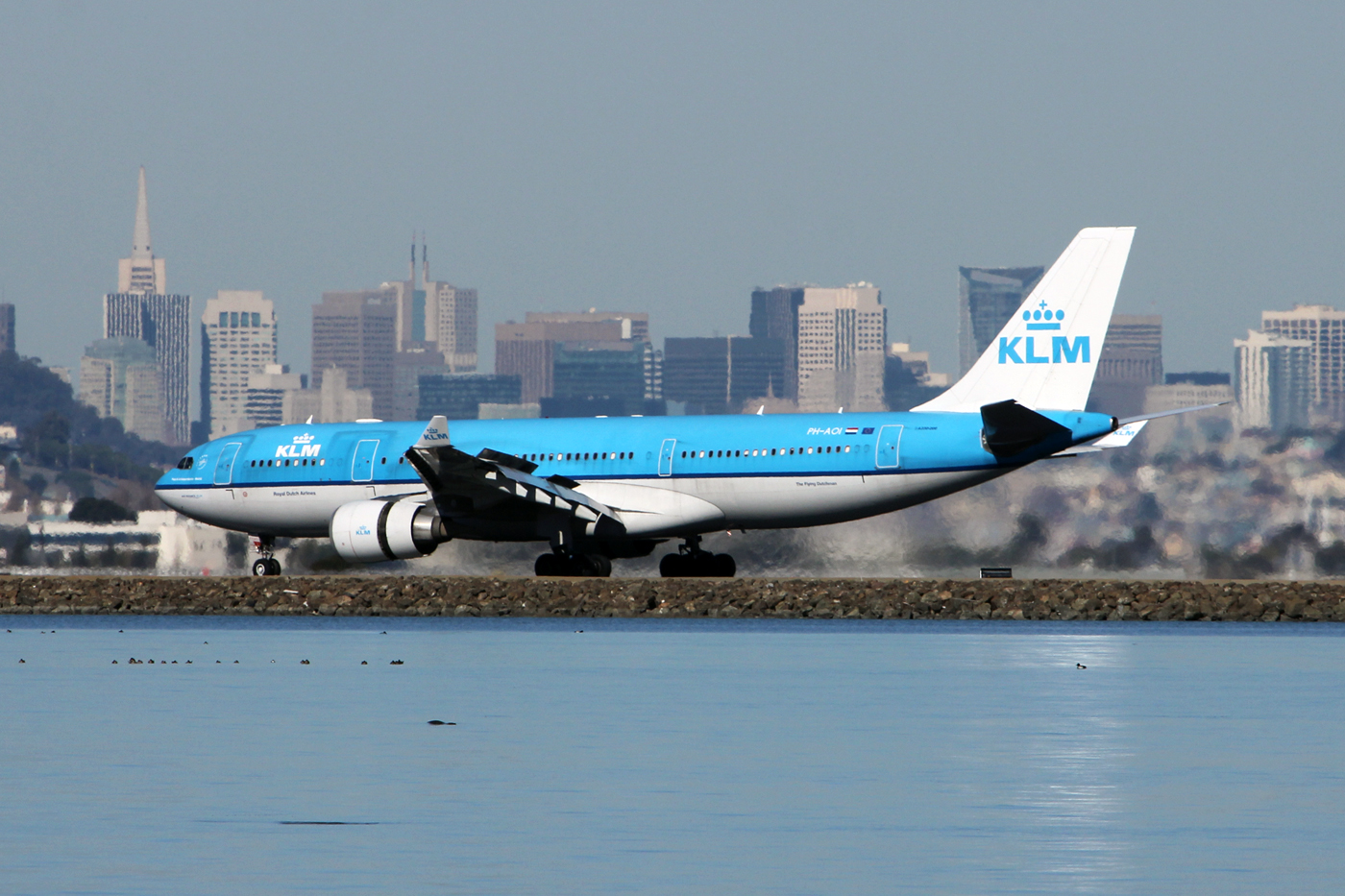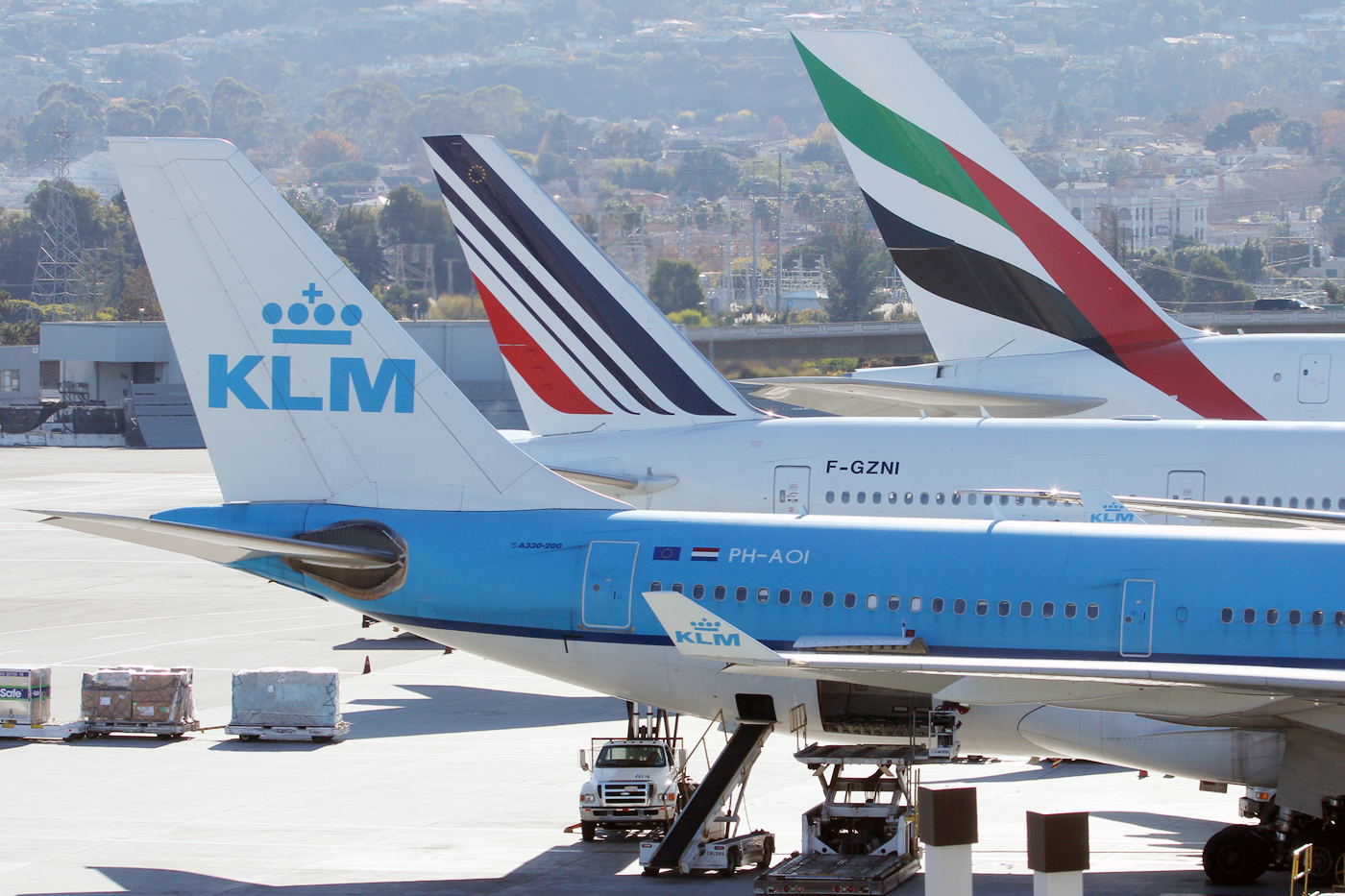 Departing SFO's 01R, here a Delta 737 seen landing one of the 28's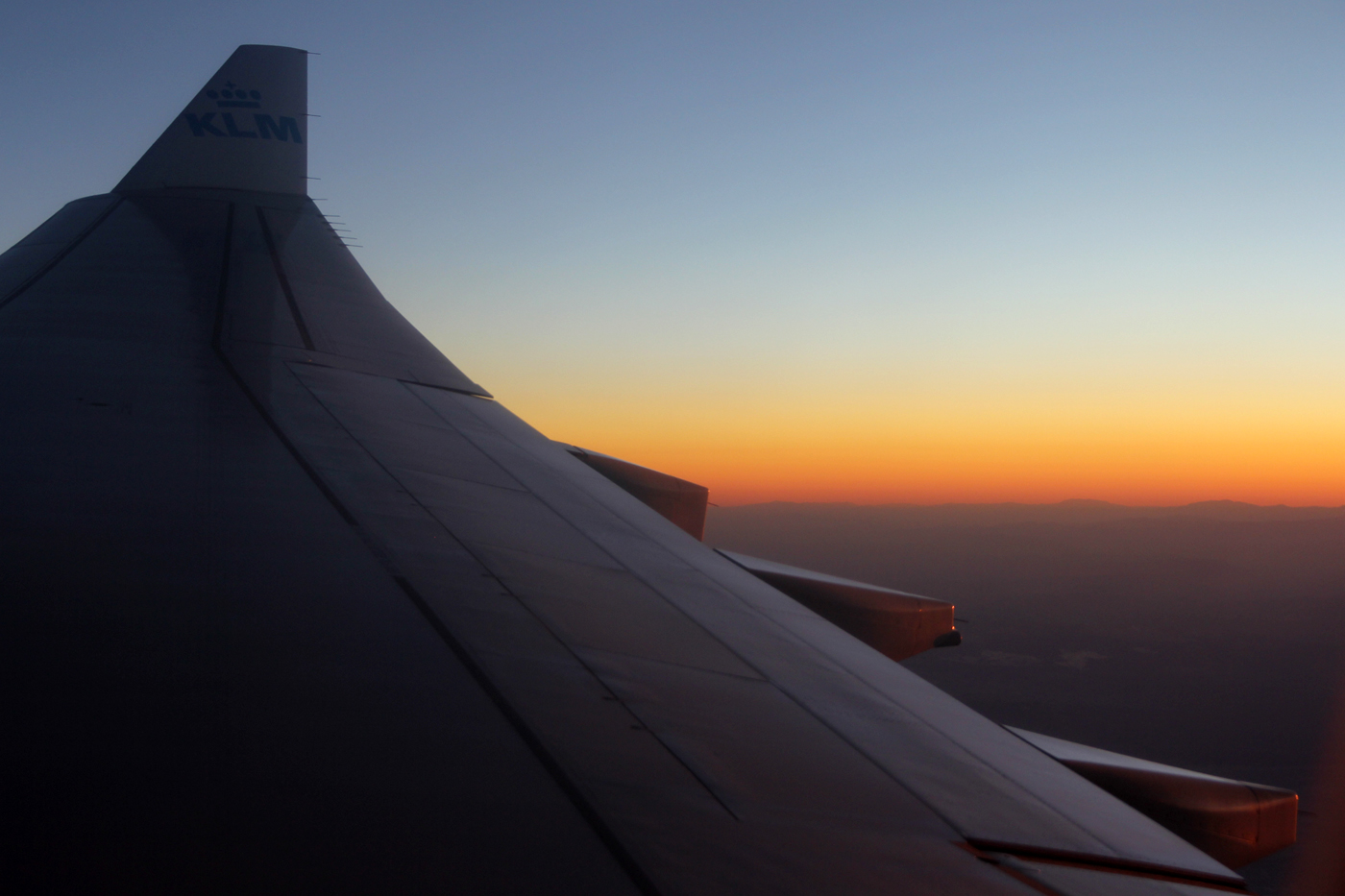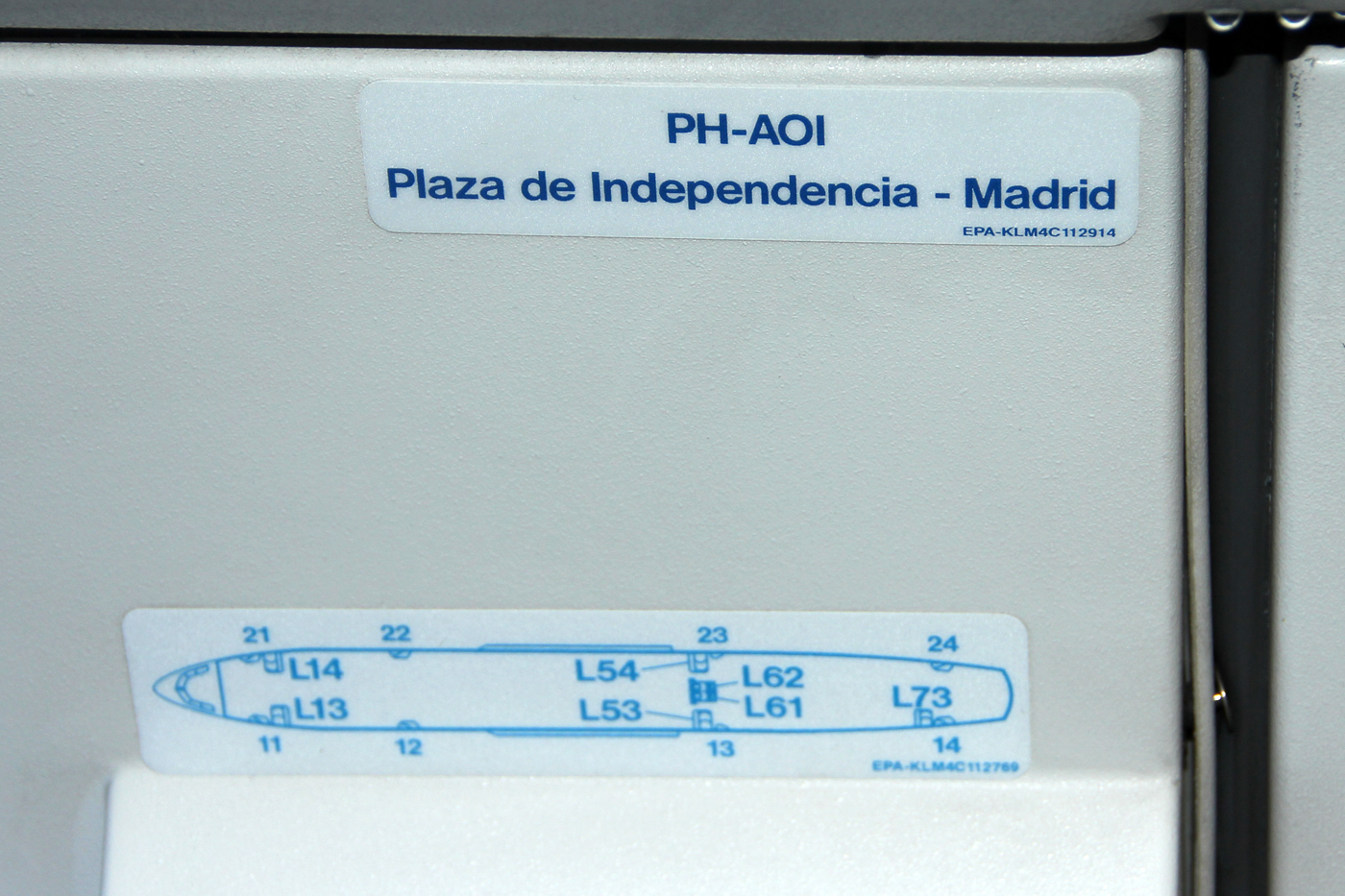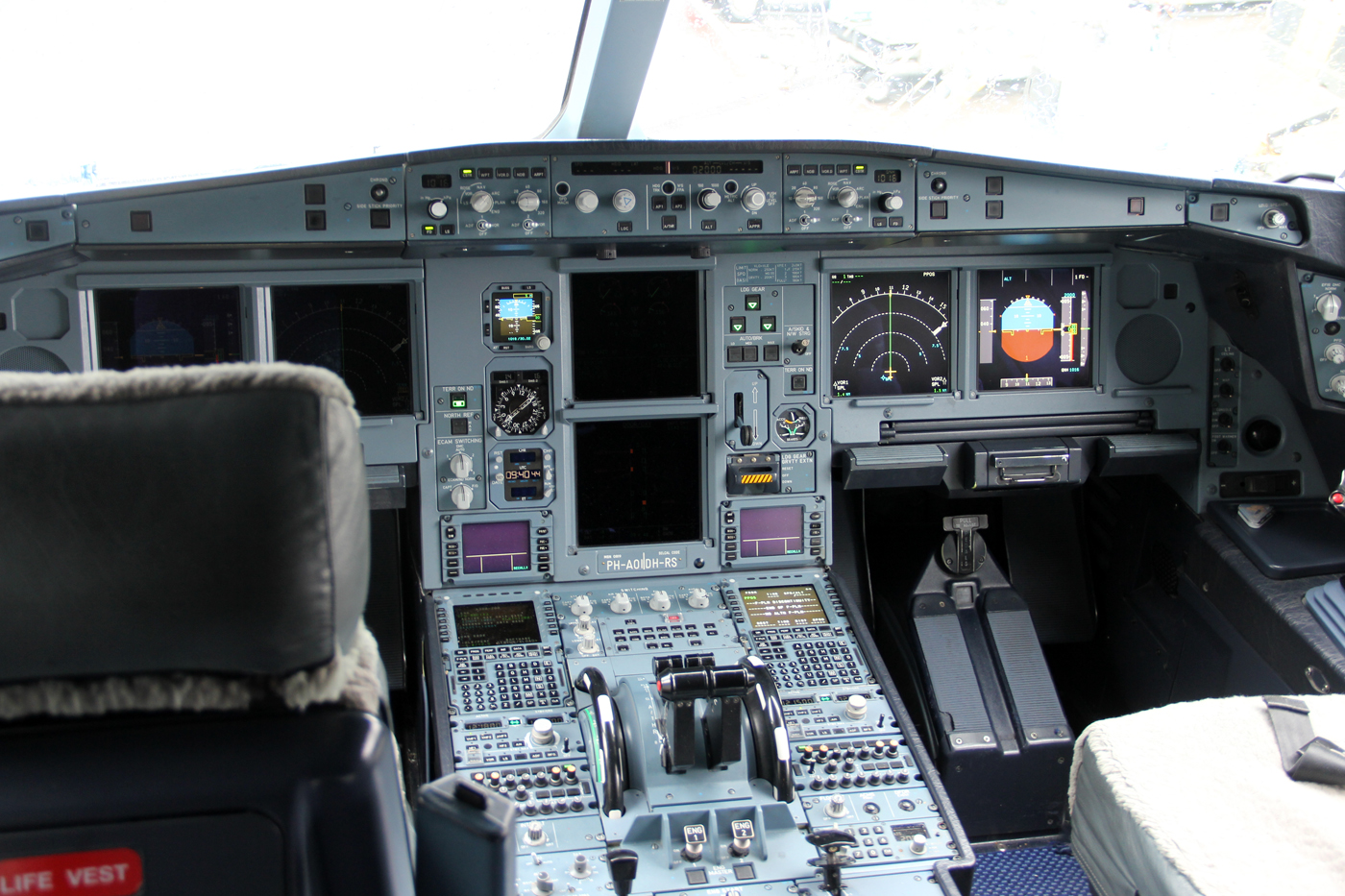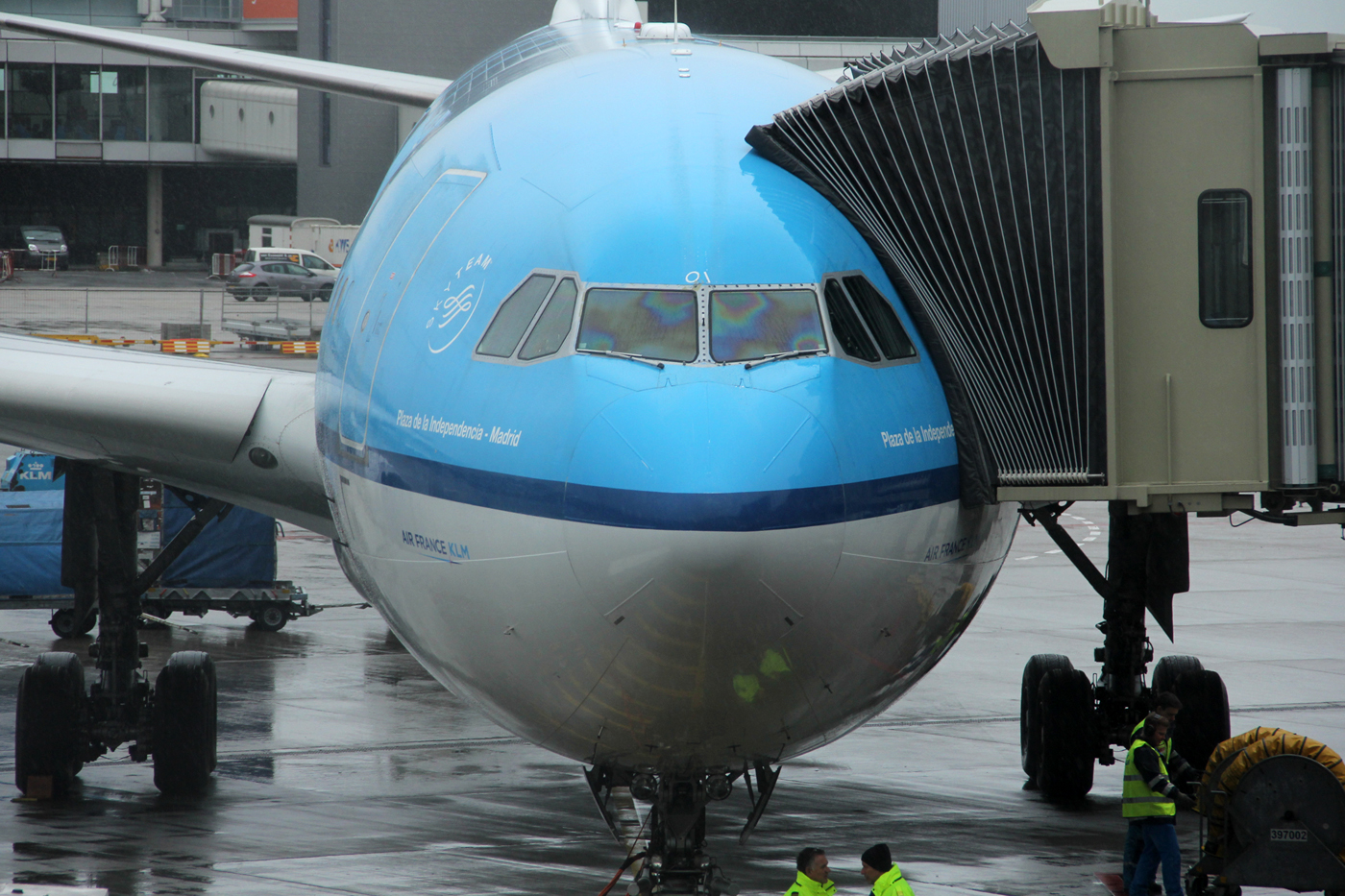 Got another Delf Blue KLM House from the crew, left behind by another pax. Thanks so much! Yeah this was an AWESOME weekend! Loved it!