Ready for a new destination, Paramaribo! We meet again, PH-BFN, my second flight on this frame, this time in the new livery.
BFN parked on the gate, BFB taxiing behind.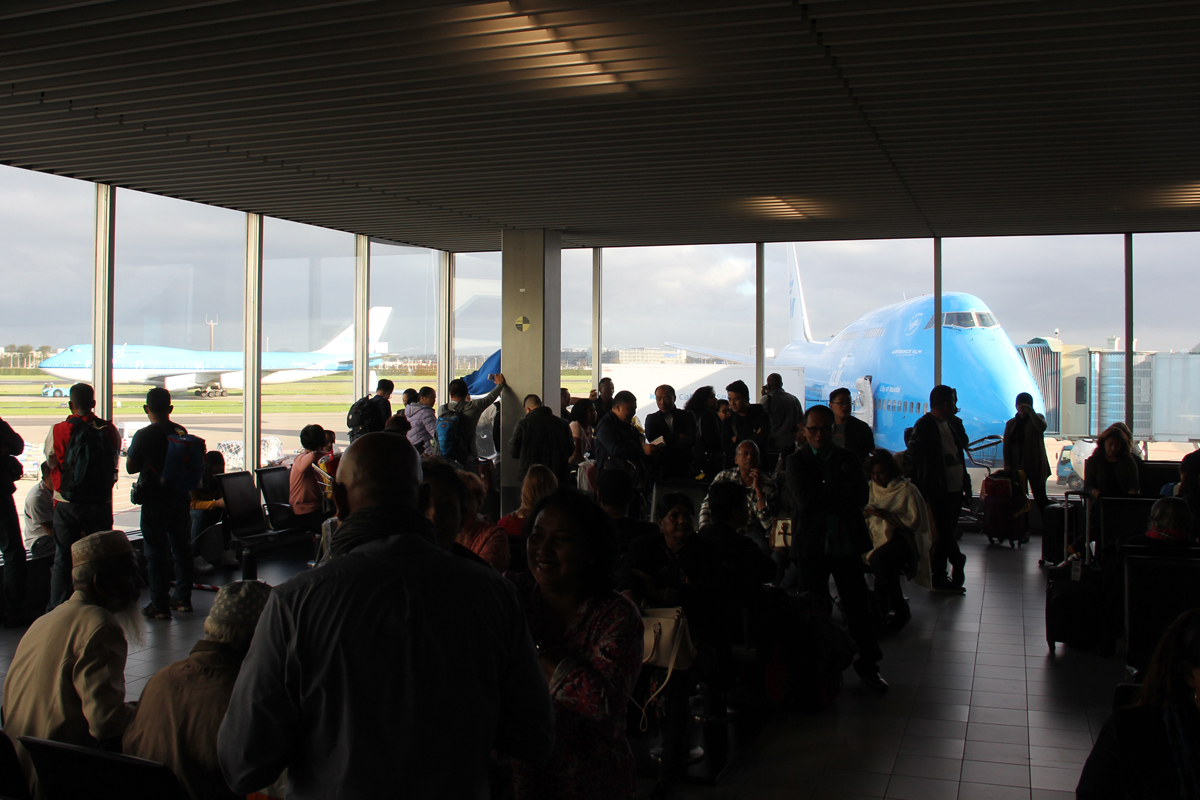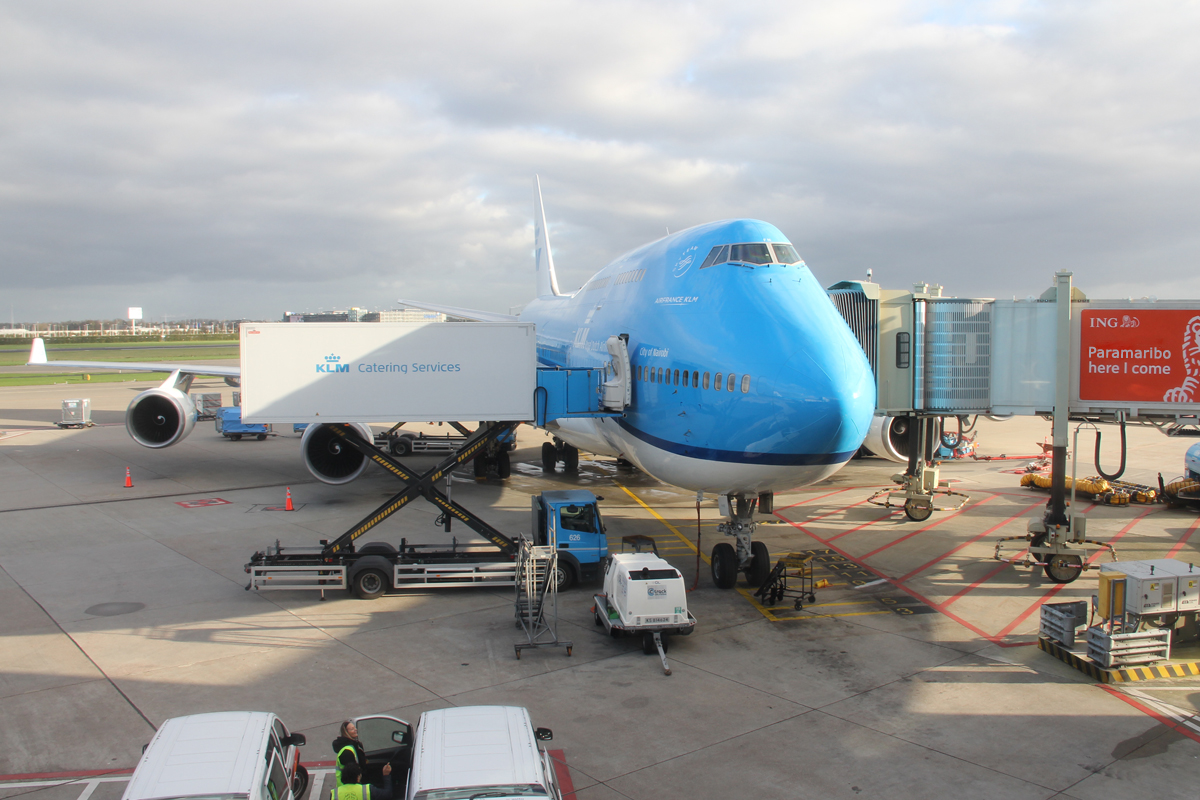 On the right the 747 wing, in the center the A330, both fleets completely flown 🙂 On the left, the new project, Boeing 777-200!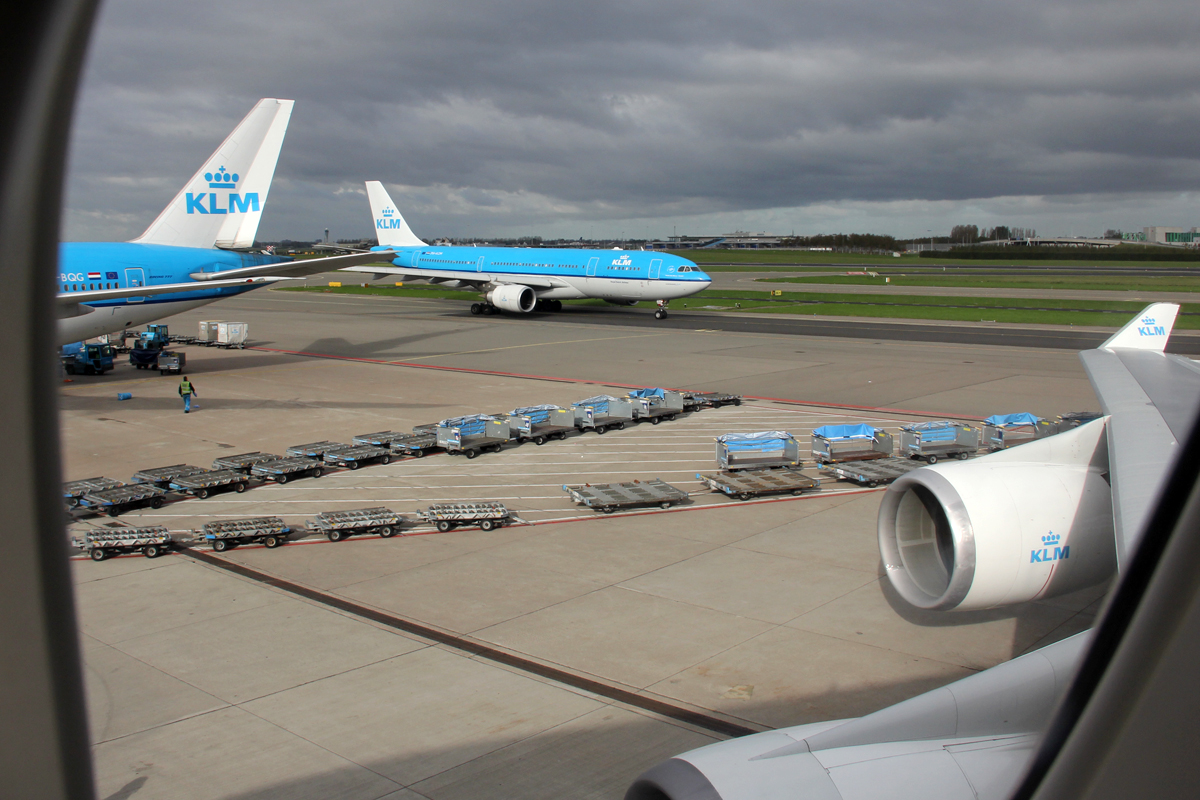 Business class flight, champagne! Lovely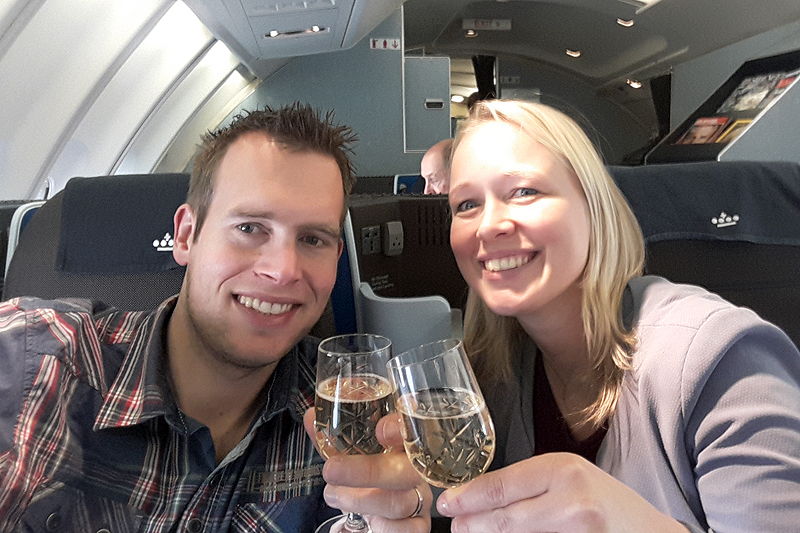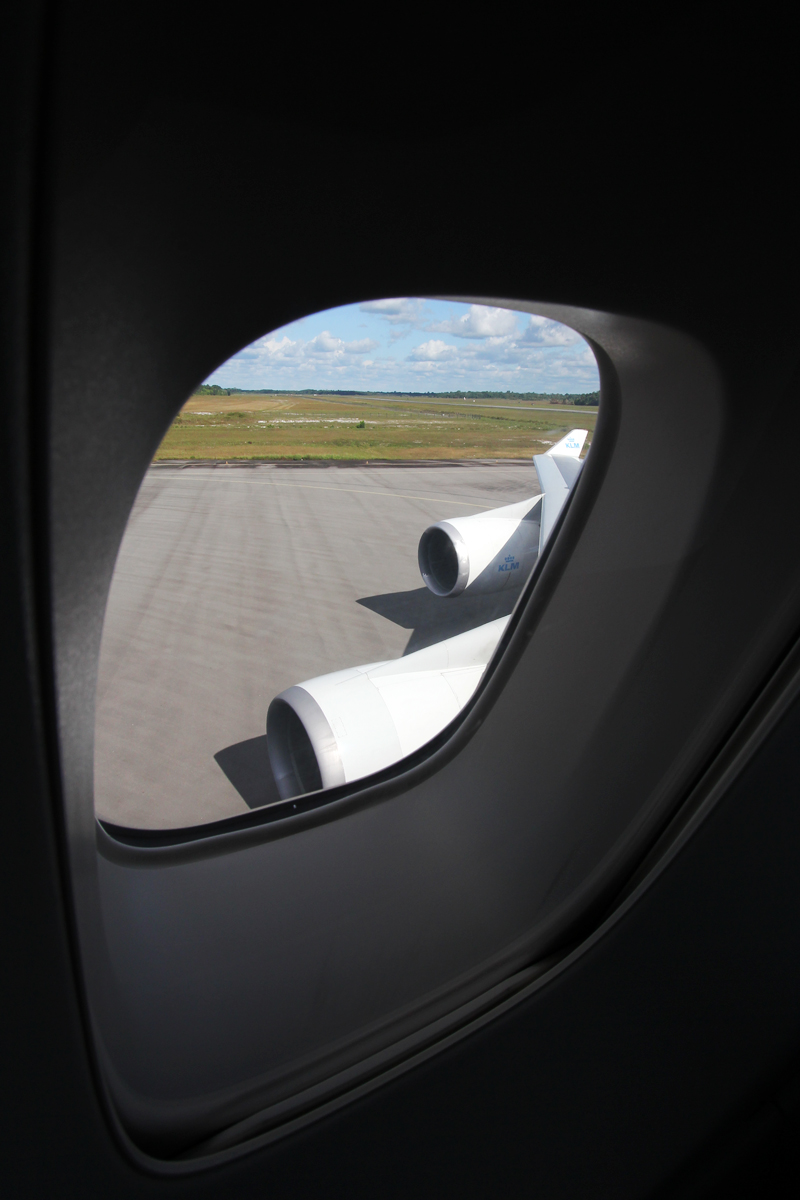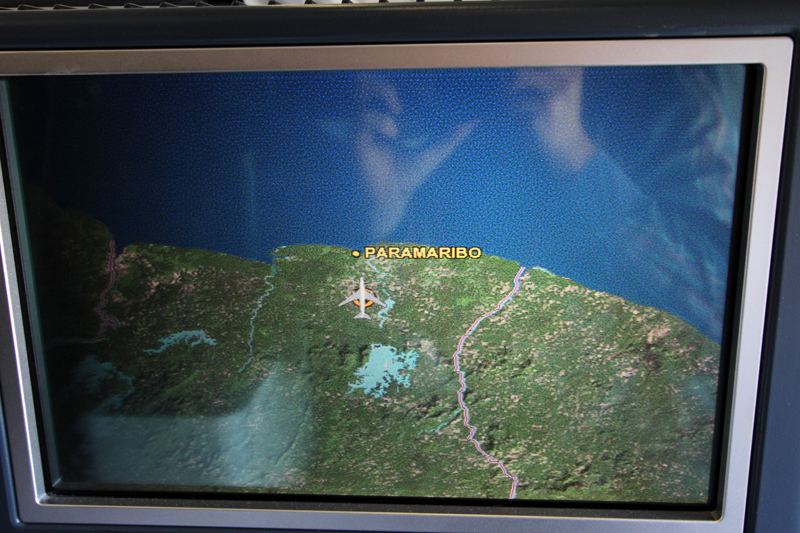 I believe this is my first time (de)boarding a KLM 747! Camera standby!