This day another flight was made. AMS-JFK, again on the 747-400. Since I got Gold-member in November 2014, it gives free lounge access 🙂 This flight was departing at 17.15 local time, as I came to Schiphol straight from work, it was a nice opportunity to use KLM's lounge to get a small bite before flying.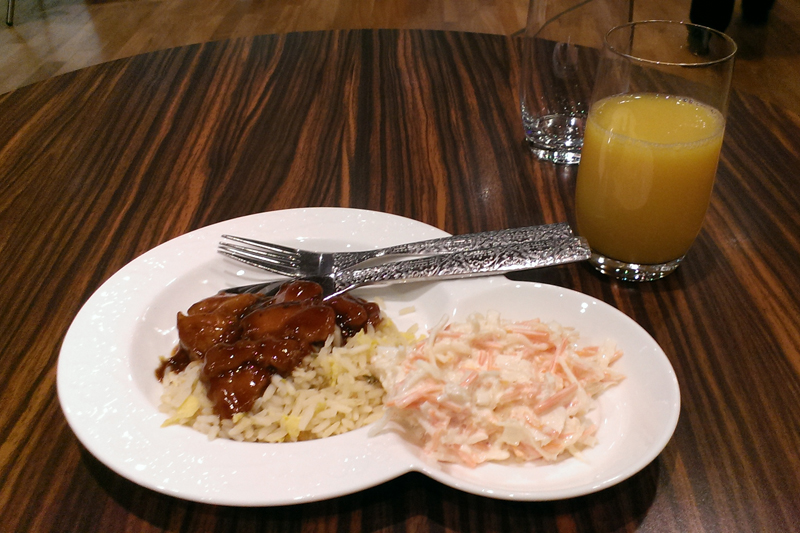 Two days before this flight, PH-BFF, a not by me flown machine was scheduled to operate KL643 this day. Unfortunately the schedule had to change because of maintenance schedules. PH-BFP was the new frame to operate my flight. Just 2 hours before departure the machine to operate the JFK run was changed again due to a late arrival of one of the combi aircraft. PH-BFG now was scheduled for our flight. Meaning 100+ empty seats on the flight, so probably lots of privacy and yes indeed, I feeled like an Australian farmer! My neighbours were far away.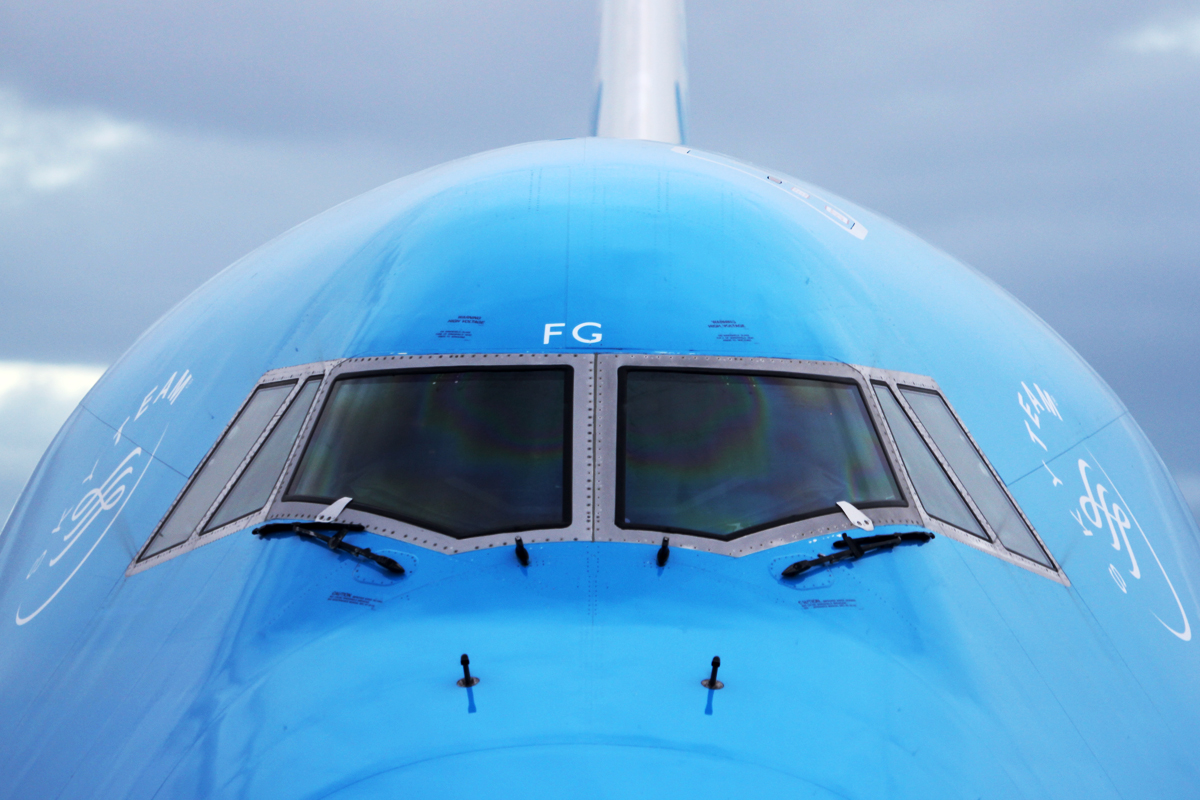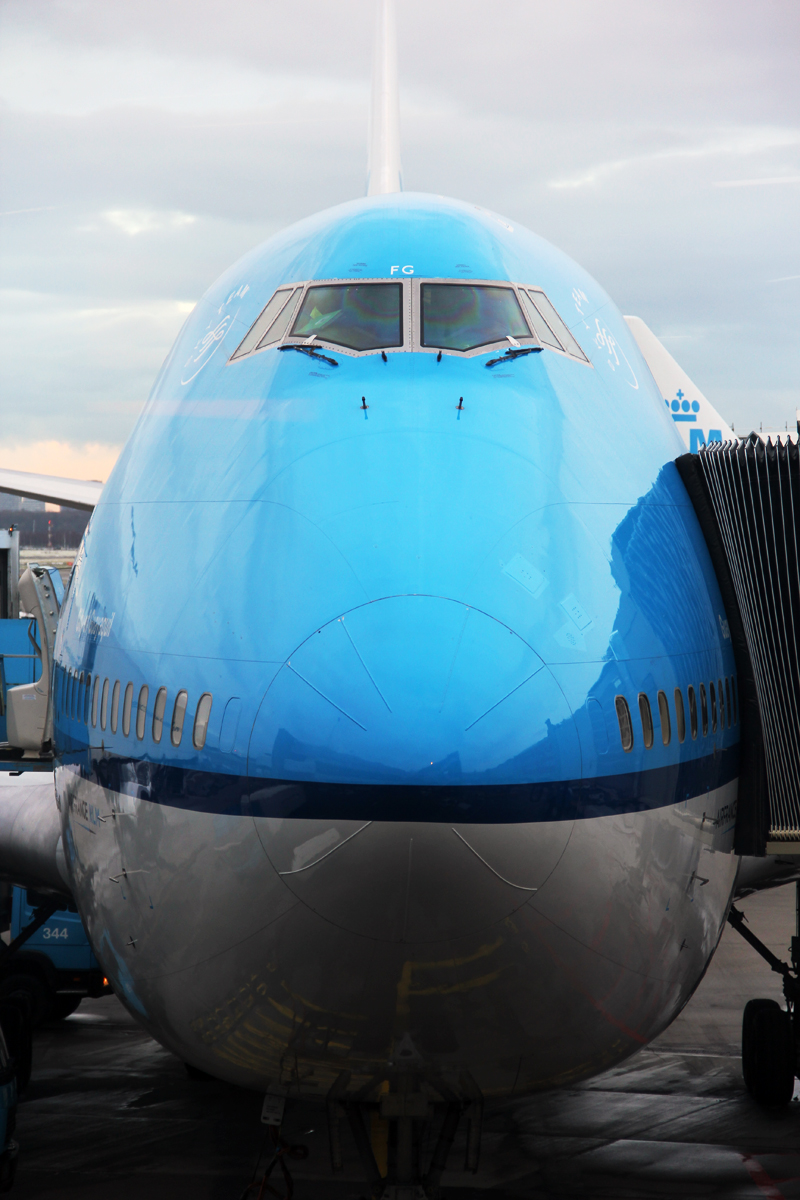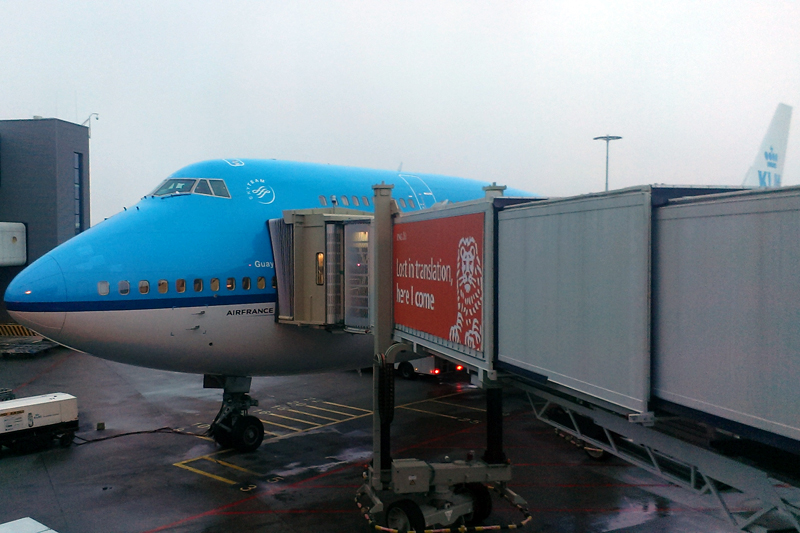 It's hard giving pictures other than those! I'm almost always in seat 22K, it's my favourite. It started to snow in Amsterdam when we started our pushback.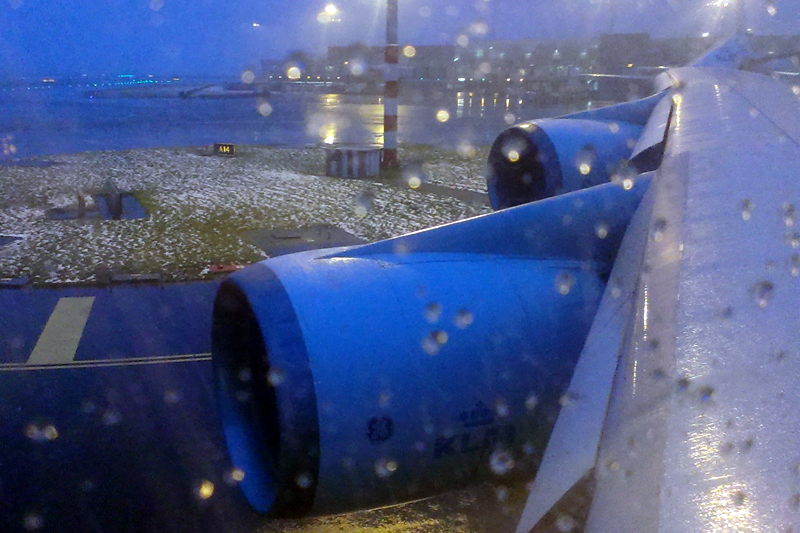 After takeoff flying into the snowing sky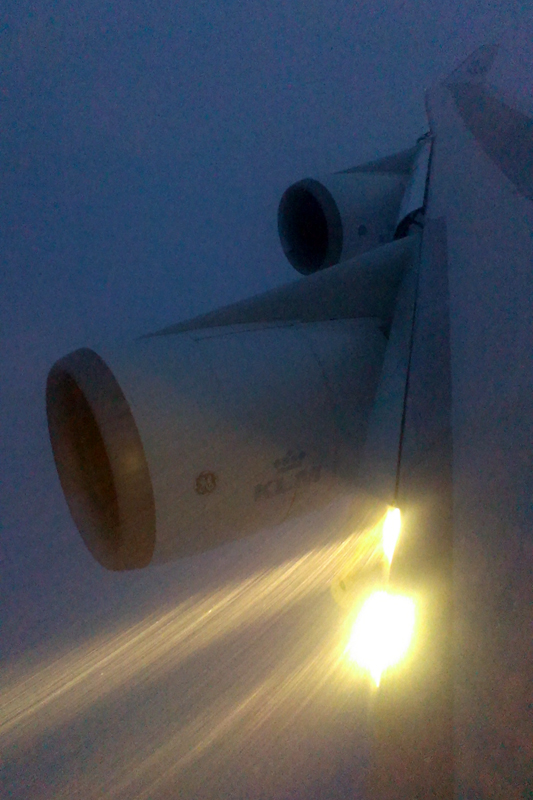 We kept on flying in a sunset sky. Couldn't get a picture of that, but looking forward the sky kept being blue/red/yellow for hours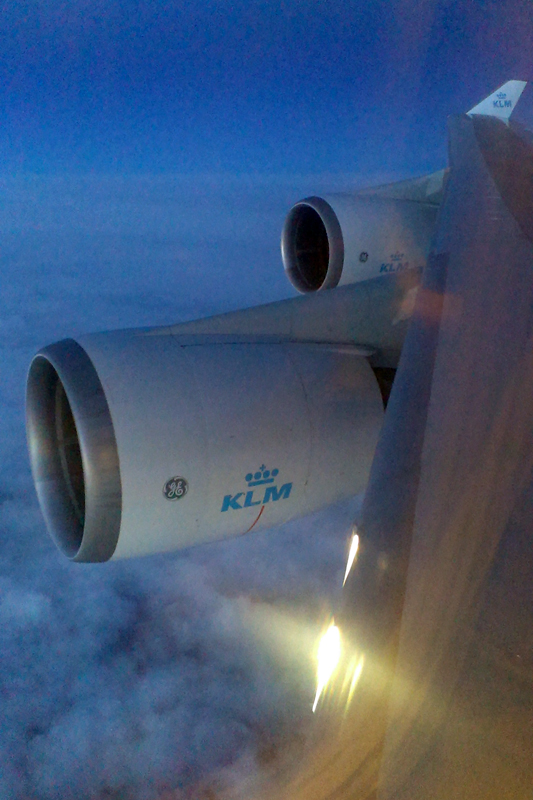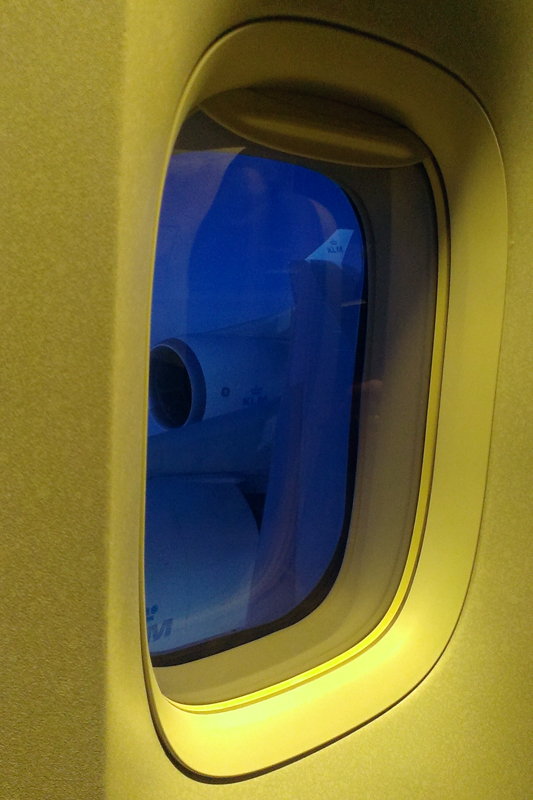 Hooray! Red cabbage again! Love this meal. In my opinion they only have to change to salad, and the dessert (loved the strawberry cheesecake mouse kind of stuff they served a year ago). But these Red cabbage and meatballs are perfect! Well I'm going to fly a few more times the next 2 months, so I'm looking forward to it haha.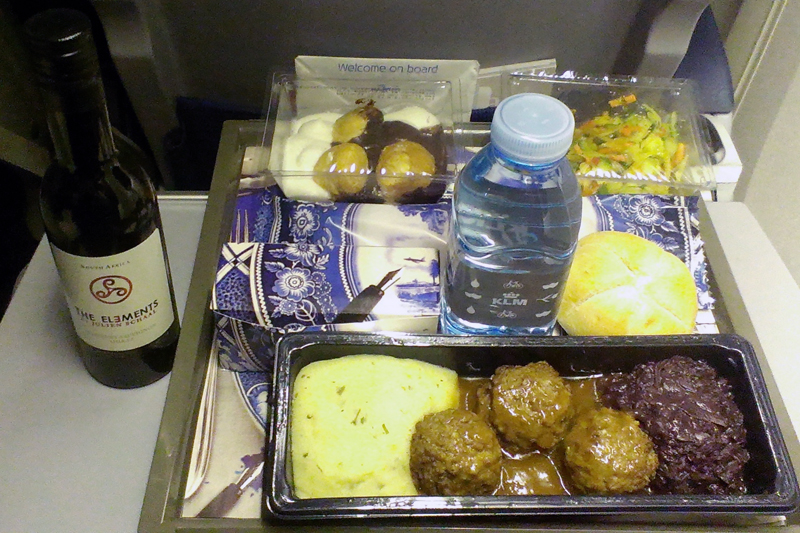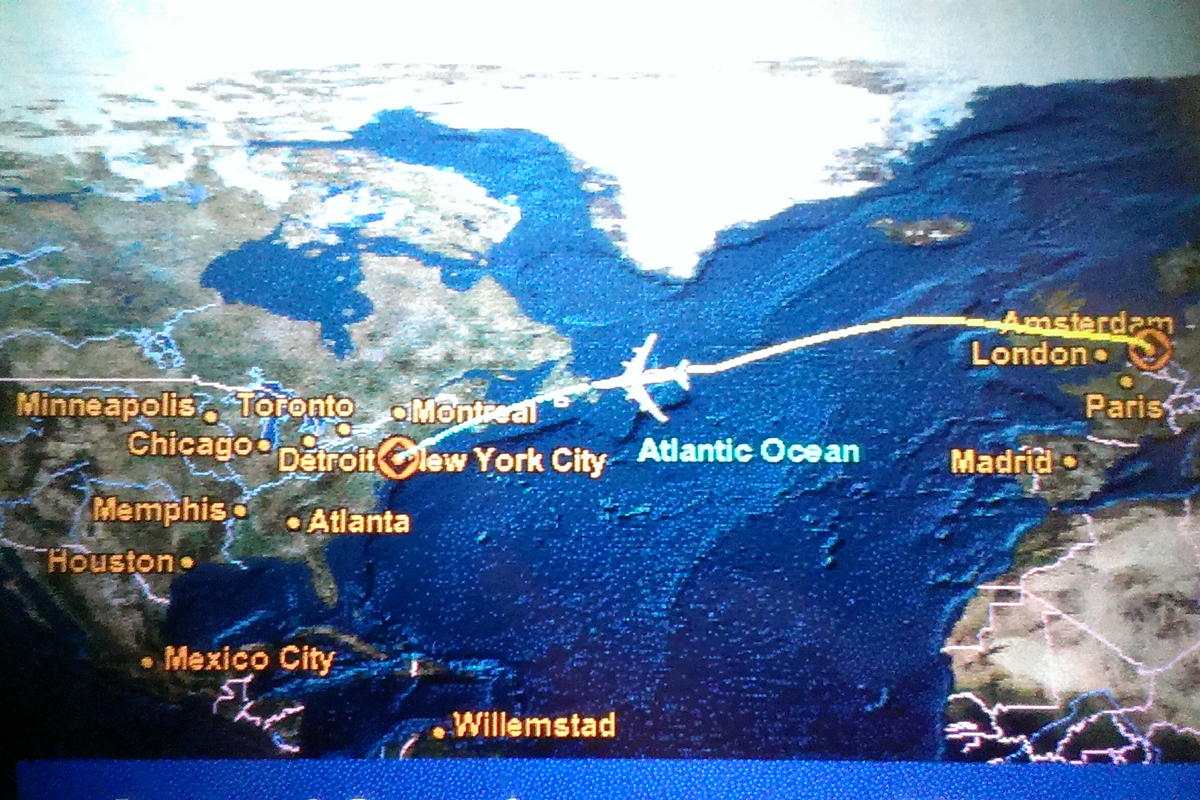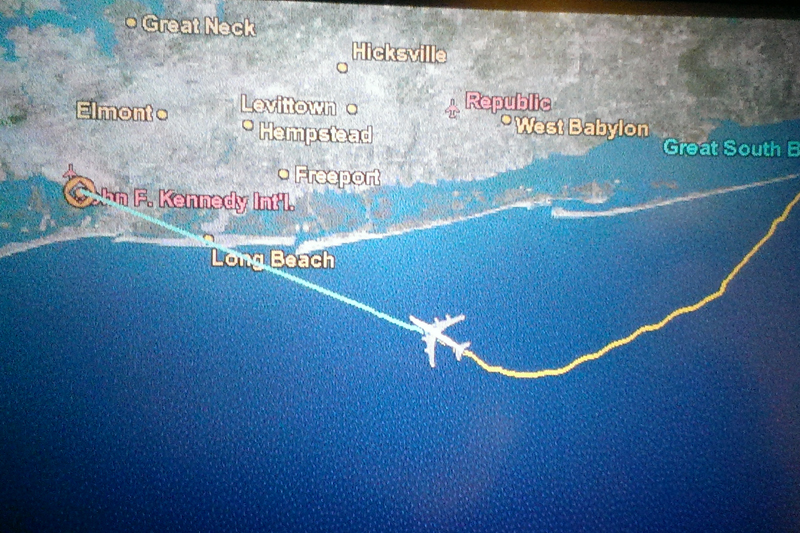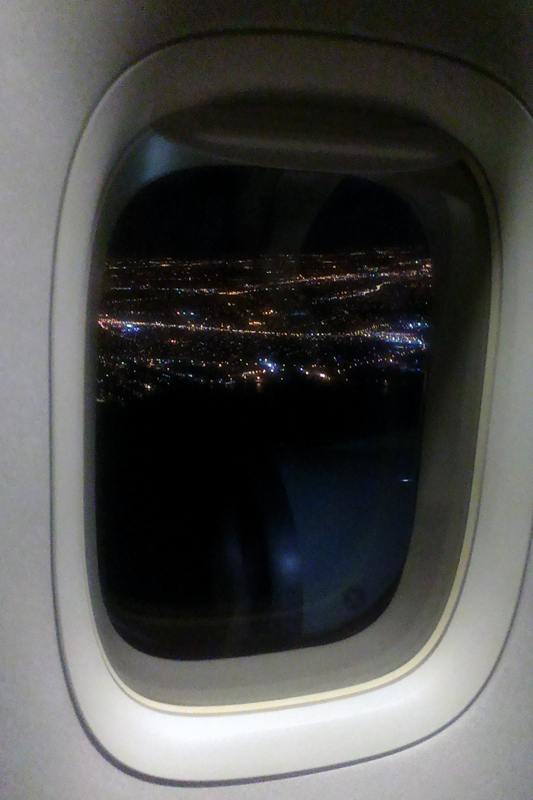 It was cheaper to continue to Miami, so why not? Much better temperature this time of the year, and extra FlyingBlue miles and segments! Finally using some McDonnell Douglas equipment again! Delta Airlines MD-88, including a free upgrade to First Class! Thanks Delta (and KLM!) for this comfortable seat, and excellent breakfast!