On the returnflight PH-BFF came to pick us up. No worries about BFF, just flew this bird a couple of weeks ago, but BFO was so important! All stress is gone at the moment 🙂
Nice view from the Skyteam-Lounge in Chicago, excellent lounge, with good products offered
Started to collect this way of 'proof' a little too late 🙁 Maybe a good idea to redo all the previous flown frames? Haha 😆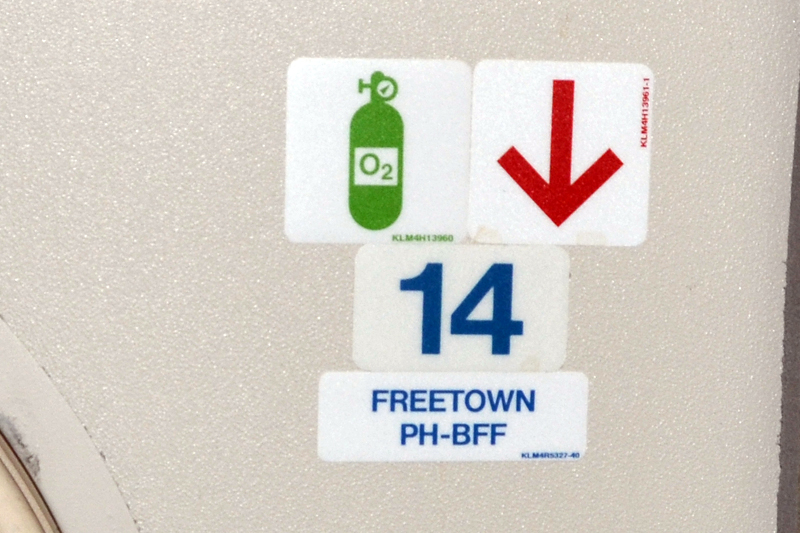 As we have to share the windowseat equally, Bas was using this seat on the returnflight. Here 3 pics from Bas after takeoff.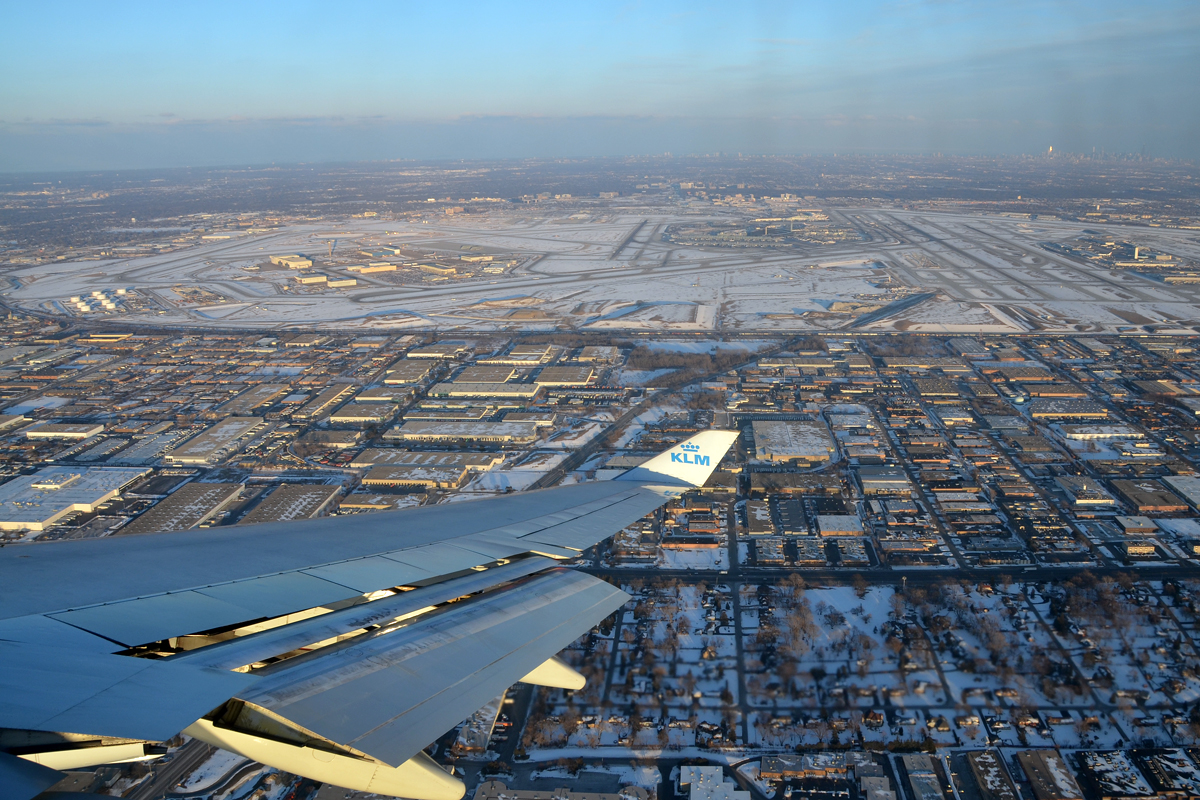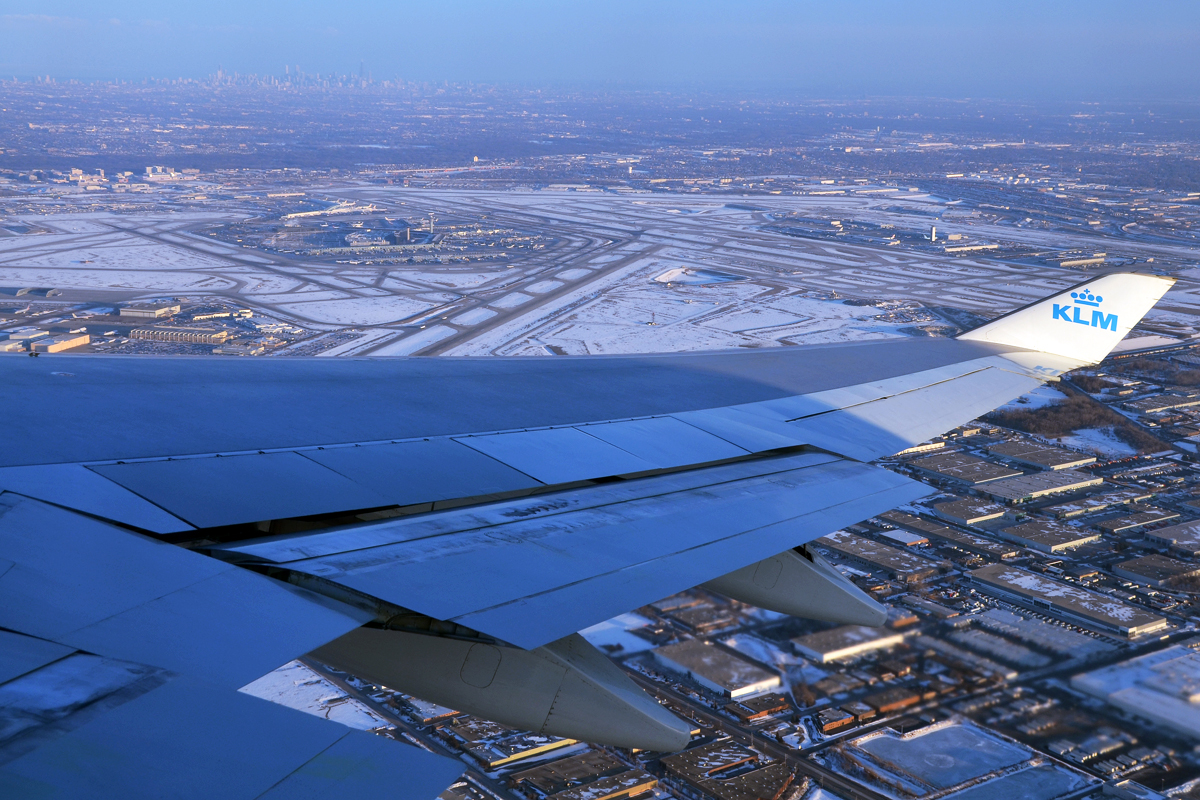 Thanks to the crew for the above business class service on this flight. I must say it again, it's always the people you meet who makes this project really special! Thank you once again! Oh yeah, first time wearing some promotional clothes haha.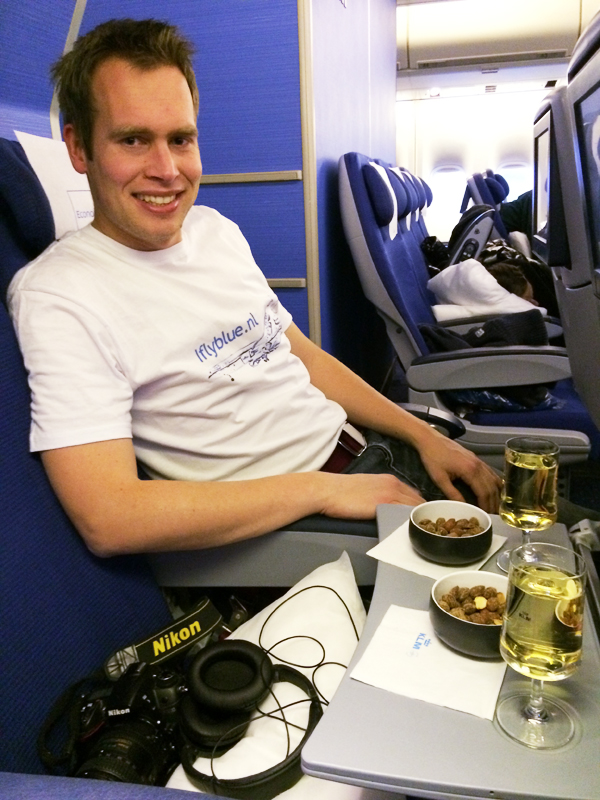 Got a new addition to the KLM house collection! Thanks!