Now the first MD-11's have left KLM's active fleet and the 'begin of the end' has already kicked off, it was time to fly the MD-11 once more. A flight was booked again to Montreal. I was already checked-in for this flight, but then the morning before departure, the KLM website was mentioning the aircraft 74M, which is the 747-400 Combi. I wasn't really unhappy with this change as it got me upgraded to business class for the flight towards YUL 🙂 The change was because of winter weather in Amsterdam causing lots of flight cancellations.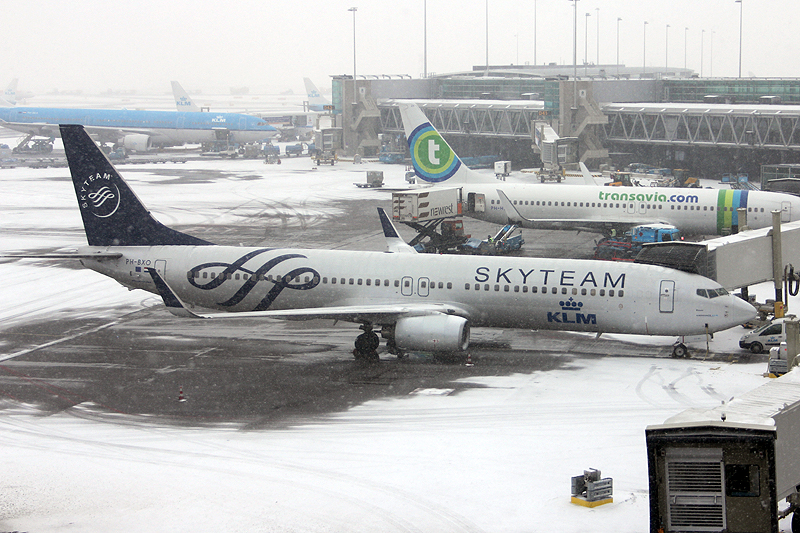 PH-BFD, City of Dubai! Nice! A plane I haven't flown before, awesome!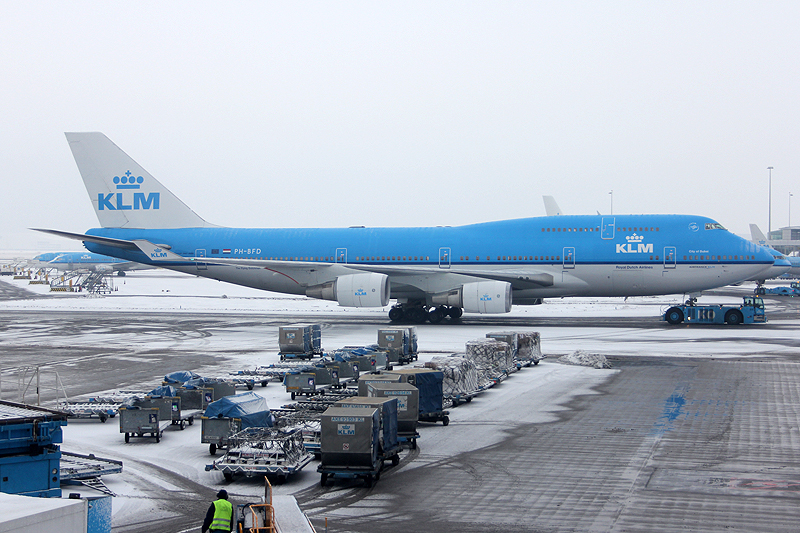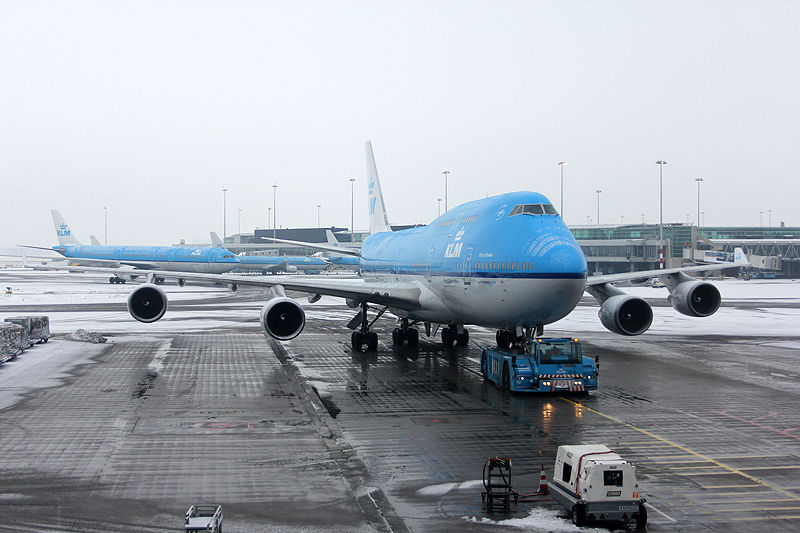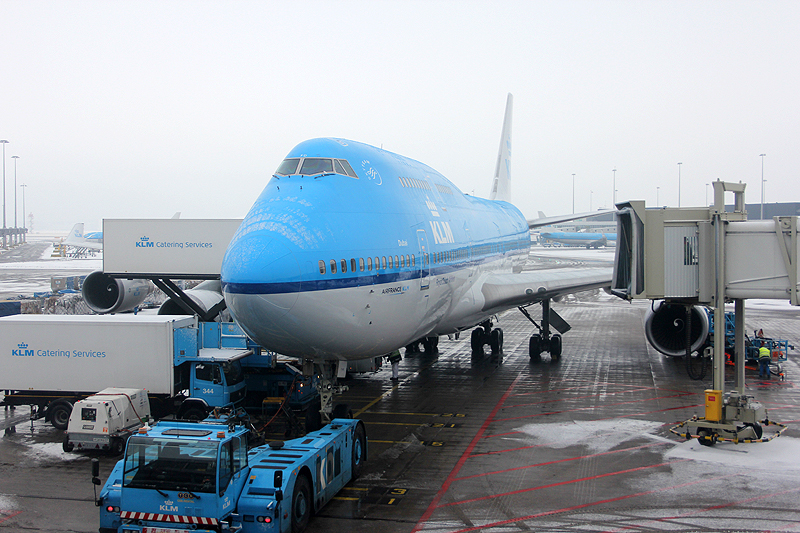 Taxiing to the runway (after a de-ice-session)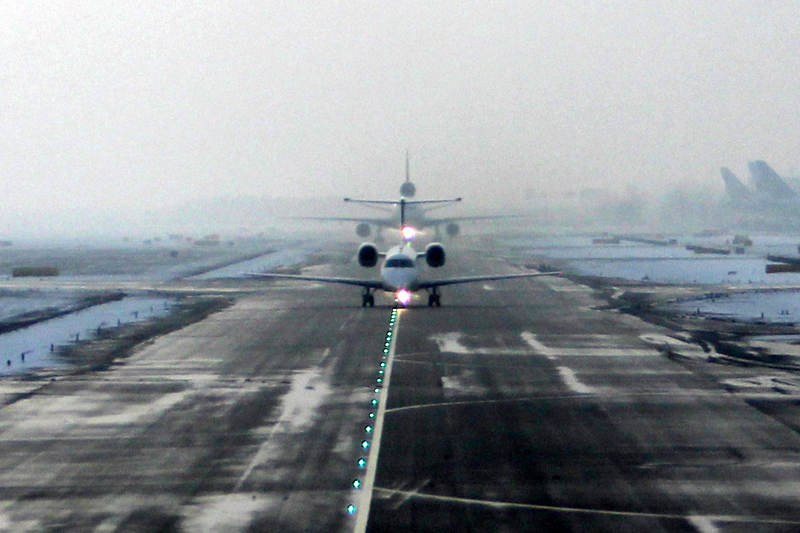 PH-KCE sitting on the tarmac, she was supposed to fly us to Montreal. Still don't understand why we couldn't fly her as she was resting here. Maybe it was due to crew-restrictions.
Seat 1K, front row with a stowage department in front of us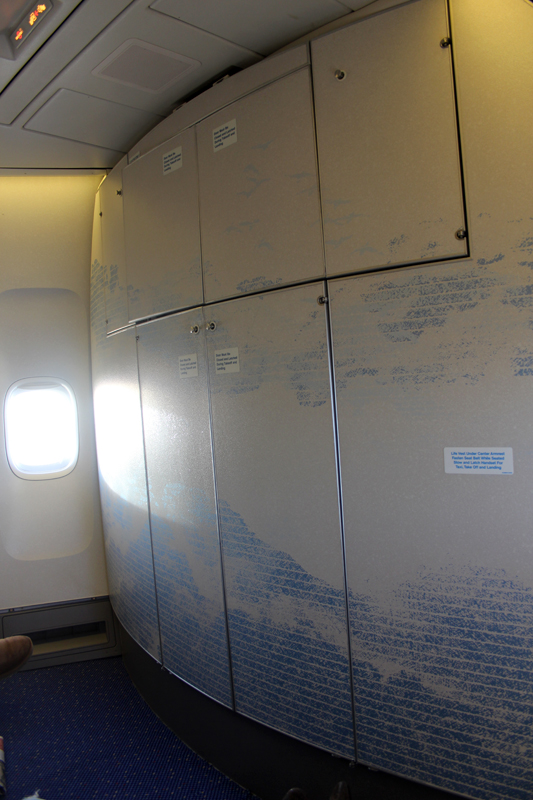 These seats can almost be used like beds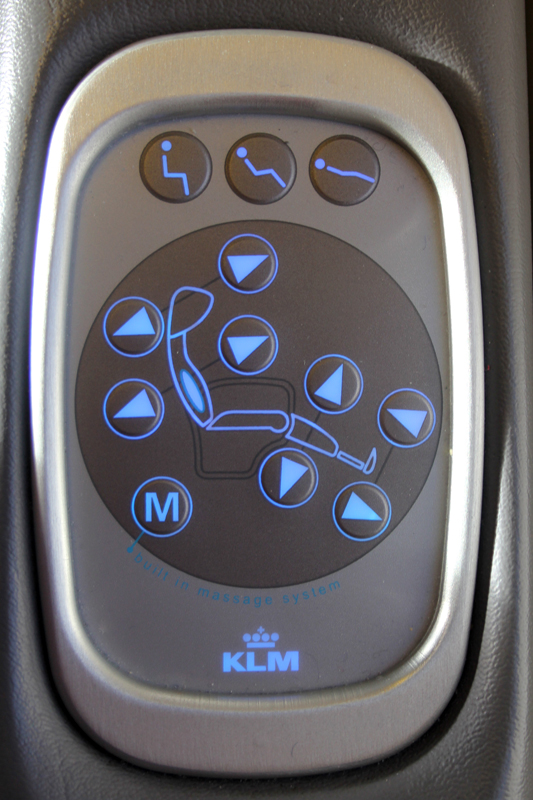 Takeoff from Amsterdam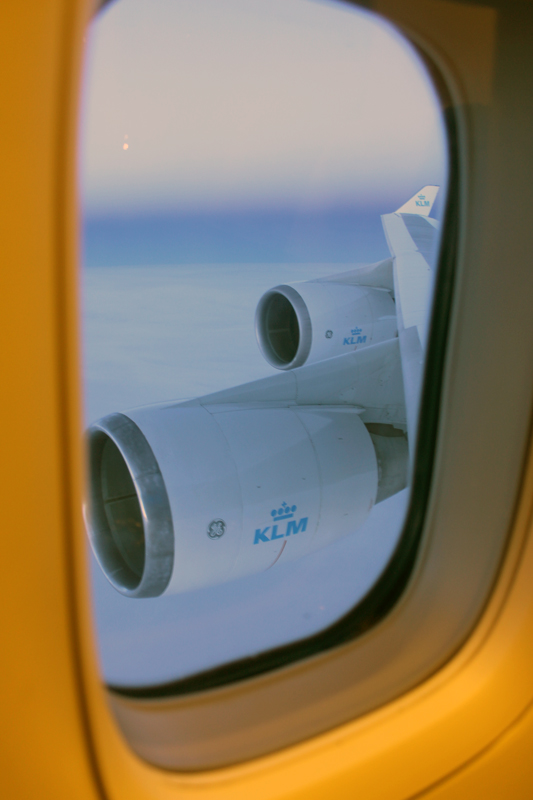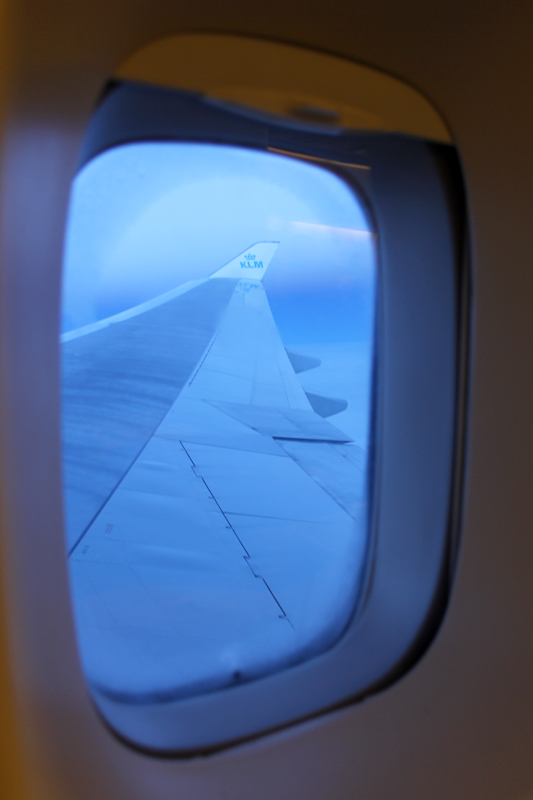 Above Greenland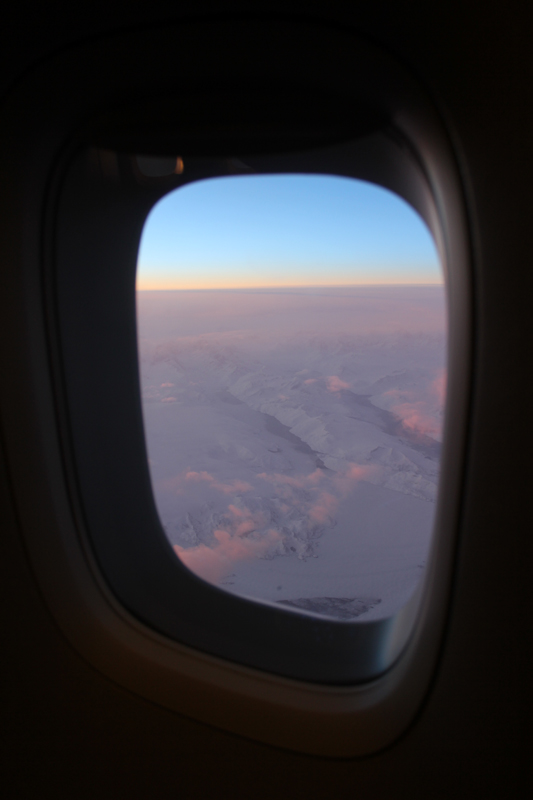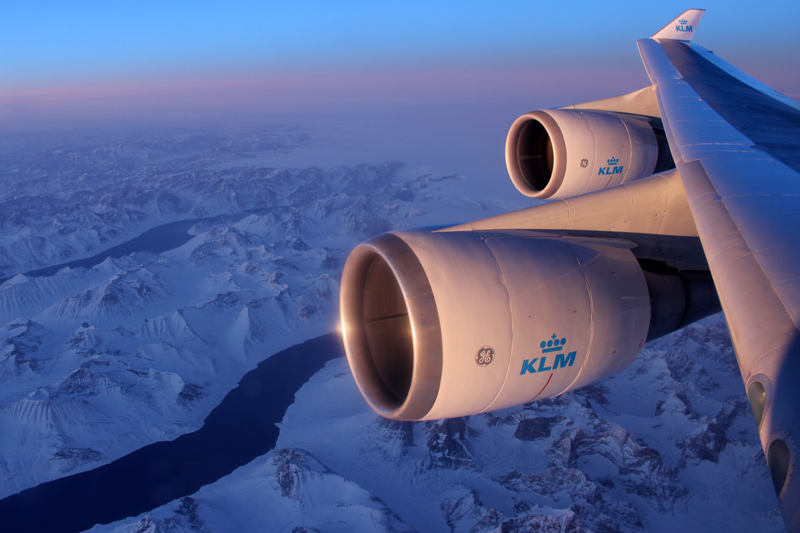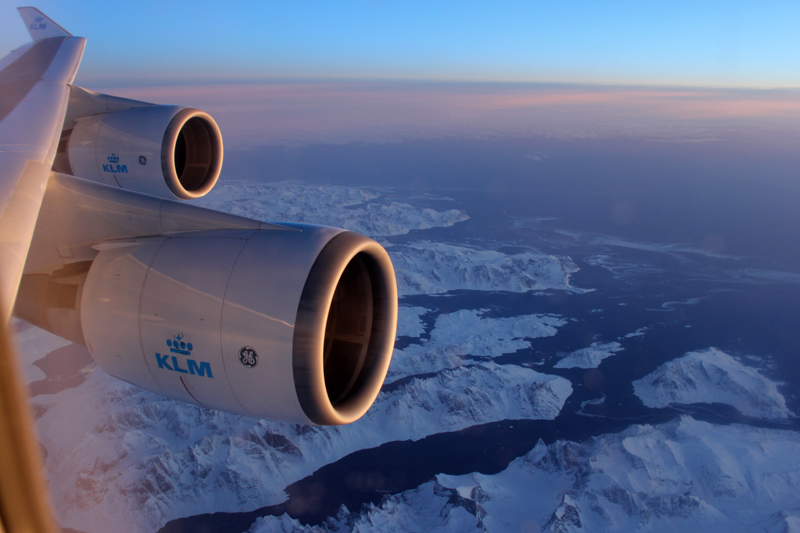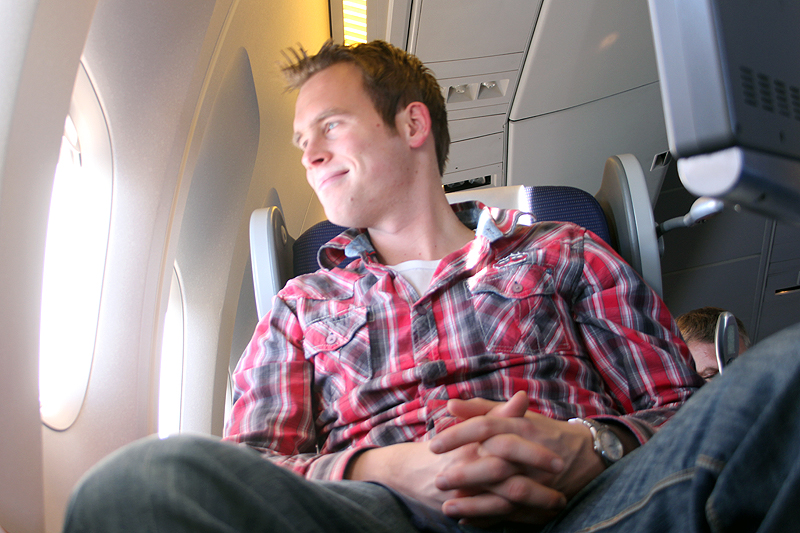 On approach to Montreal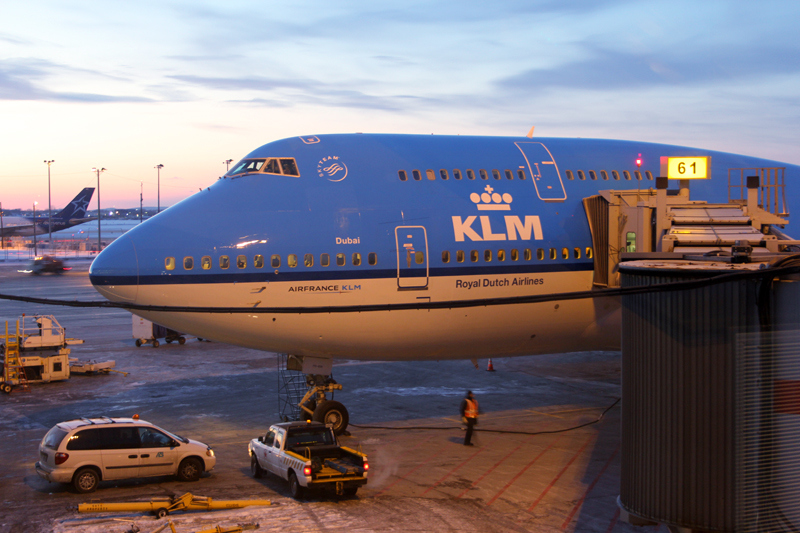 Goodnight!