Today the planning would be to fly to Chicago. This trip was split in 2 tickets. Ticket 1 to Chicago was from Berlin via Amsterdam to Chicago and return. Ticket 2 was from Amsterdam to Berlin and return. The complete routing of this trip would look like: AMS-TXL-AMS-ORD-AMS-TXL-AMS. The main goal was to fly new 747-400 combi. At time of booking, 3 combi's were still not flown yet. At time of flying, all combi's were already flown

  So it was a weekend without stress, no need for new registrations on the 747s. However on Europe it would be very nice to fly new 737s! My machine for AMS-TXL and return 40 minutes later on TXL-AMS was PH-BGP! A new one! 😀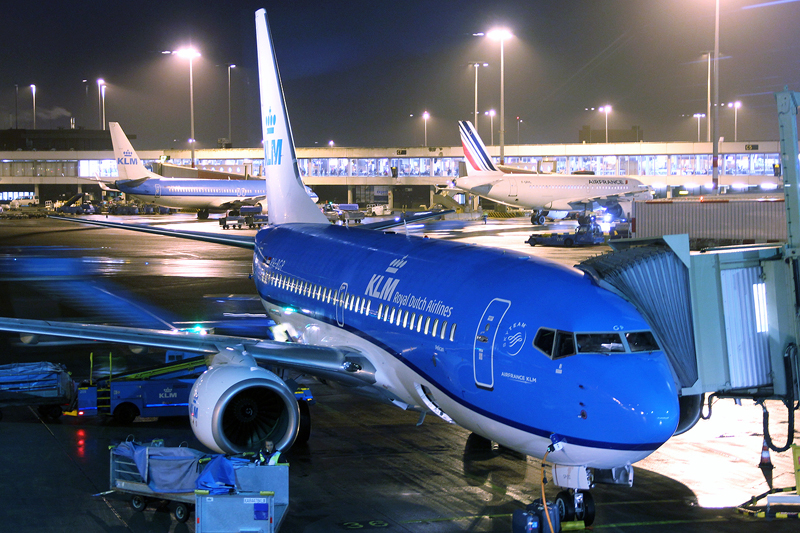 After asking the cabincrew if I also had to go through security again @ Berlin, they asked me why I returned on the same machine right away. I told them briefly about my hobby. After boarding was completed I got a new seat, I moved from 6A, to 5A. 5A is a business class seat. The seats are the same, but a little more legroom and a bigger breakfast was served 🙂
After takeoff from runway 18L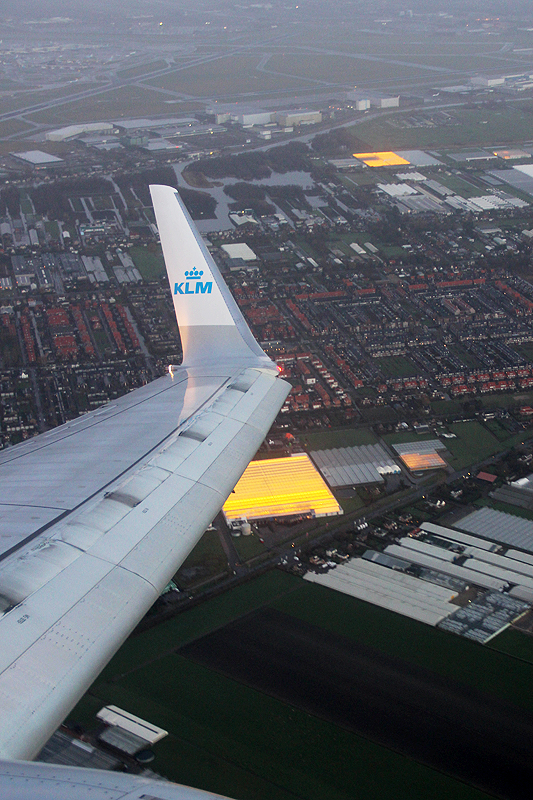 Sunrise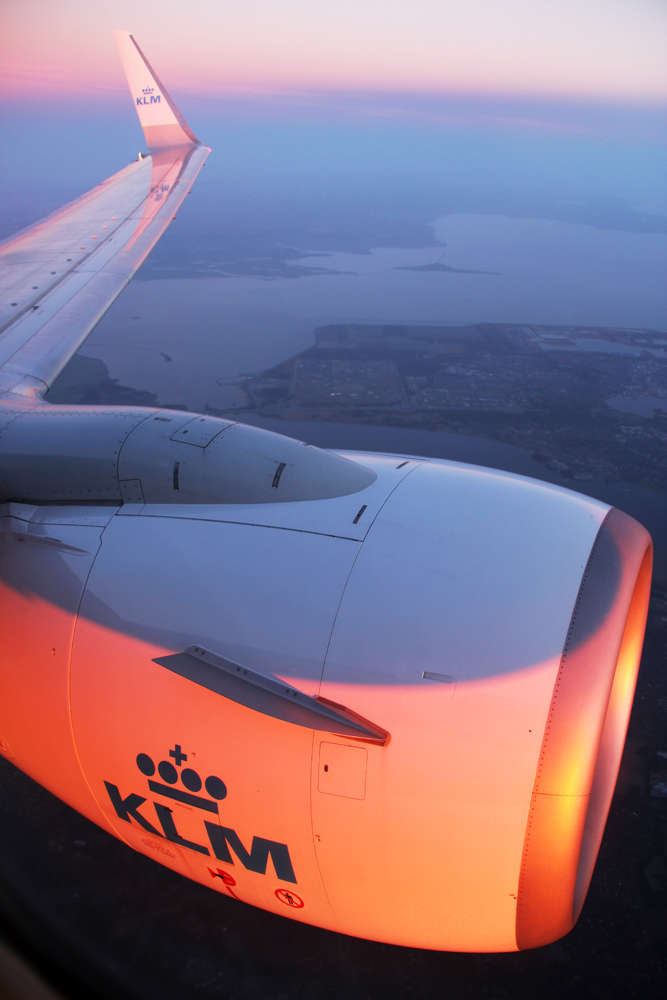 Breakfast in KLM's European Businessclass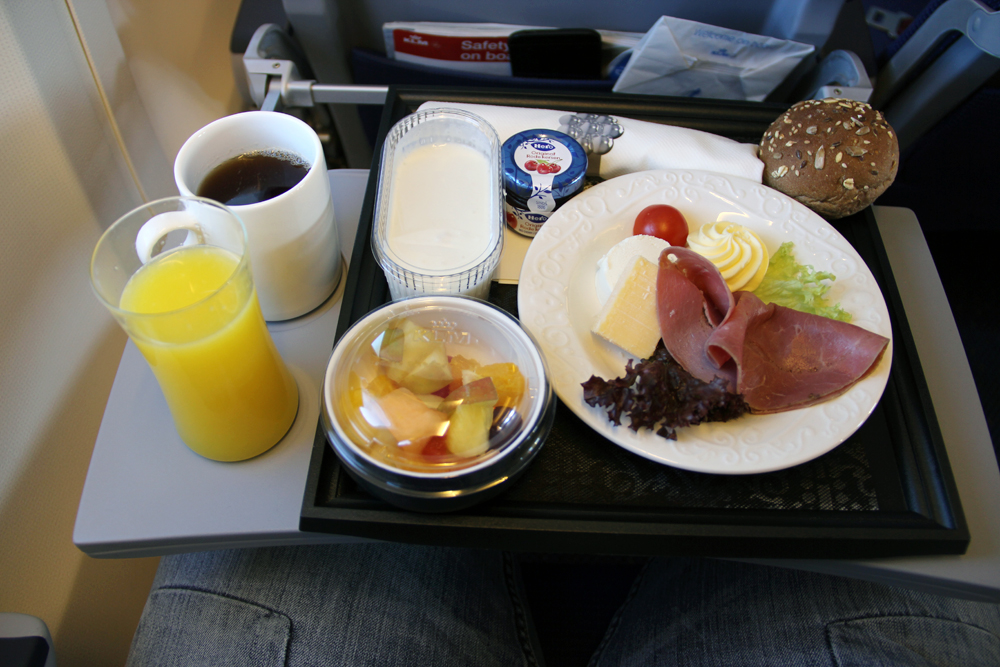 Arriving in snowy Berlin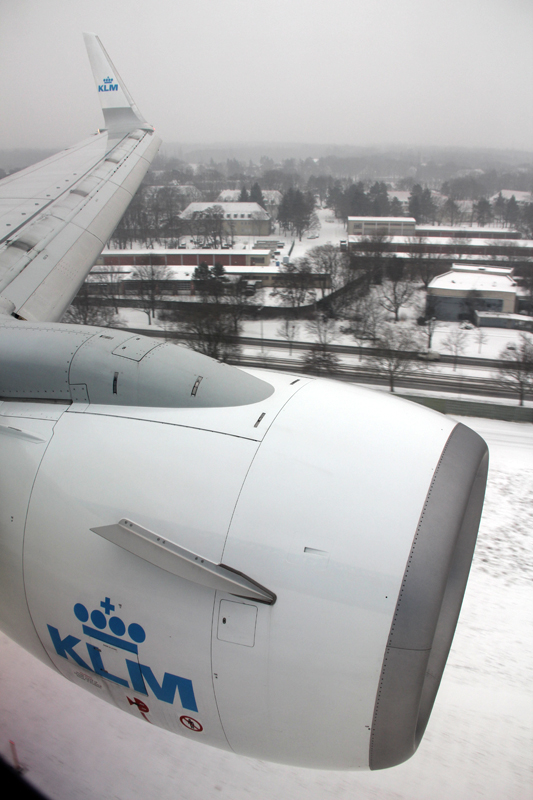 After landing there was announced there was going to be a remote stand arrival instead of a jetway. As the turn-around would only be 30 minutes this might be a bad thing for my flight back to AMS on the same machine. After asking the ground crew I could stay on board. After all passengers deboarded and a new cabin crew got aboard the ground staff came towards me that I do had to clear security and board from the terminal. So I wasted 20 minutes staying in the KLM Boeing. I got a privat ride in a Swissport car to the terminal. Thank God I could pass airport security within 5 minutes after getting of the plane. The pax for the returnflight were already boarding. This time I got back to the plane with a bus.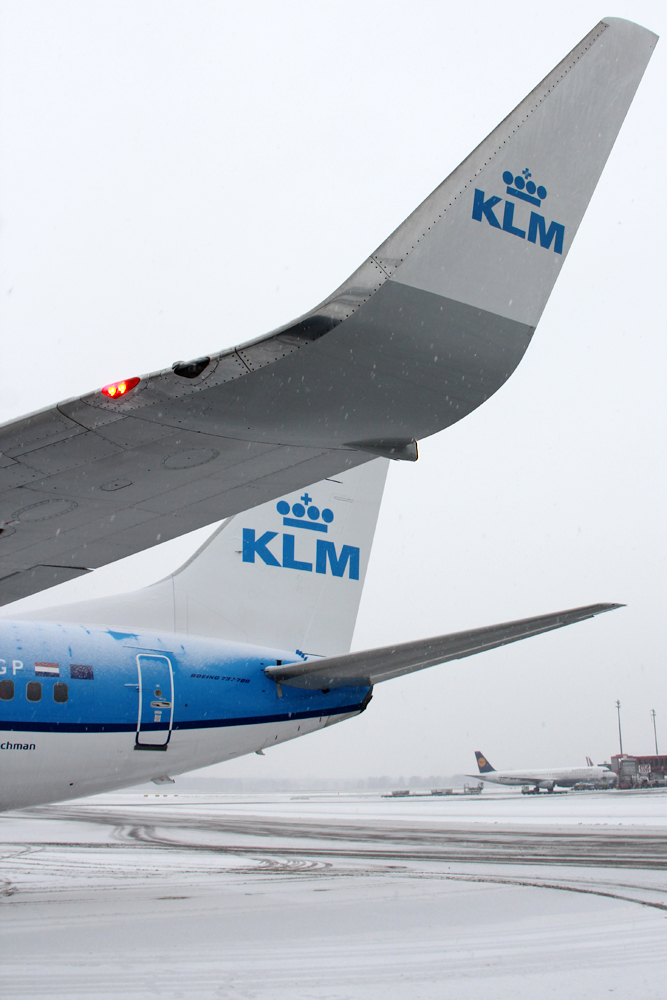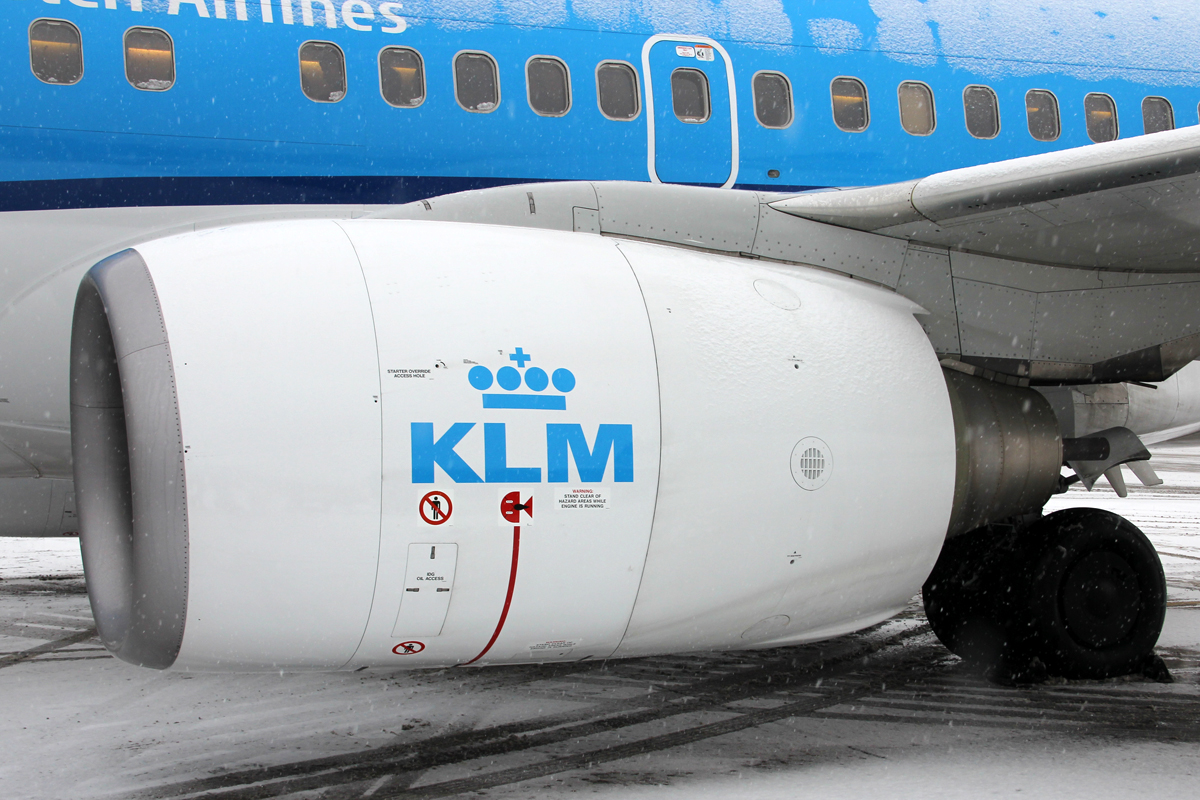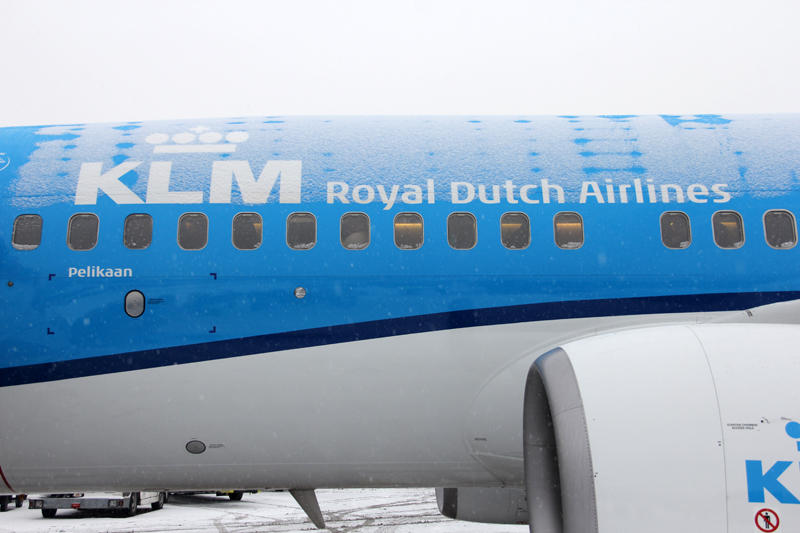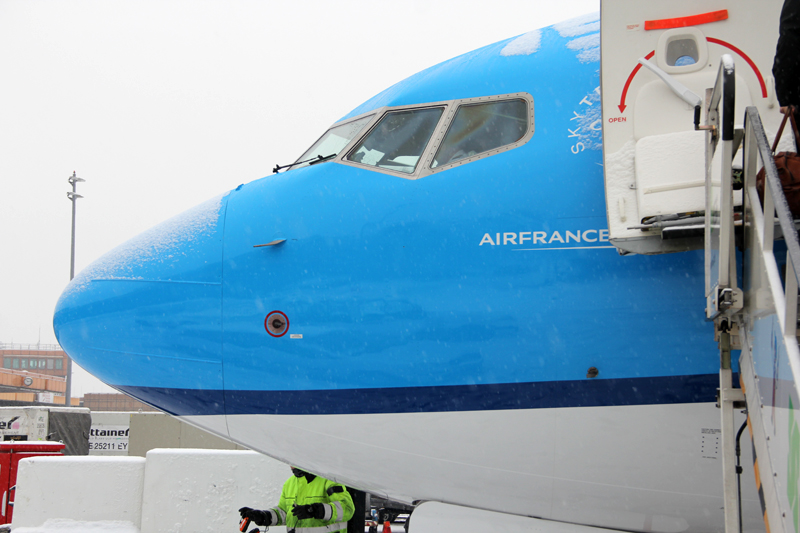 After boarding the announcement was made that we had to wait at least 1h15m before we could start our engines. This because of the snow and de-icing process. This would result in missing my connecting flight to Chicago later this afternoon. As I have already flown all 747-combi aircraft for me this wasn't that bad. This could only give opportunities. By the time we arrived in Amsterdam I got information I was able to fly to Chicago the next day, but return the 2 hours later to AMS? No option! I tried flying to Montreal and returning the day later via Toronto, would give me PH-AKD, my last KLM A330-300, and PH-BFL my 21st out of 22 KLM 747-400s. But because of all flights to New York, Boston, Philadelphia & Washington got cancelled due to heavy snow storms all seats where fully occupied. I had the chance of flying all the other flights one weekend later. That discission was confirmed. After landing in AMS I drove back home.
The crew on the returnflight TXL-AMS was very kind and spoiling me with awesome memories and gifts. Here the pursur giving me a small "thanks for flying with us package". Thanks again fot the great day!